Overview

Profile

Costumes
Personal Information
Personal Bio
Hi there, I'm Mike and I'm currently a third year university student at UWE in Bristol where I am studying Media Practise. A course which involves all aspects of film making from producing, directing and script writing and all other processes involved.


Cosplay Bio
I started cosplaying at Ame '07 and have done -something- every con I've been too since although I have only recently started making my own costumes, rather than having bought them via ebay.

I want to make costumes that I can feel proud of. I'm sure it's like that for everyone. I want to start specialising in making props and armour pieces and I am slowly starting to teach myself throughout 2009.
Contact Information
Email: michael.hirst@gmail.com
MSN: hirstmichael@hotmail.com
LJ: Zaros

Twitter
LiveJournal
Sat, 11 Apr 2009 10:27:43 GMT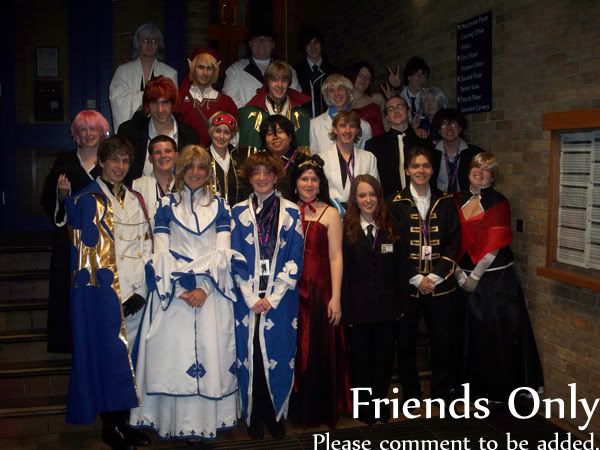 Du eet!
Interests
Script Writing / Film Making / Sailor Moon / Hellsing / World of Warcraft / Hot Gimmick / Yu-Gi-Oh / Jimmy Eat World / The Verve / The Flaming Lips / The Seatbelts / Queen / Yoko Kanno / Ramnstein / Rob Zombie / Nine Inch Nails / Flyfleaf / Korn / Dragonforce / Mew / Mogwai / Do As Inifinity / Distrurbed / Bluetones / Ayumi Hamasaki / Utada Hikaru / Black Lab / Metallica.