Overview

Profile

Costumes
Personal Information
Personal Bio
If you want to contact me please email Tab@khaoskostumes.com because I dislike using PM's.

My name's Tab and I like to make costumes and comics. I make costumes for myself and occasionally as commissions. If you're interested in a commission please email me with reference pictures of what you want along with when you want it. I tend to get booked up about 6 months in advance, so contact me early!

I'm happy to give people advice for how I make things, none of this is super secret stuff. I have a couple of tutorials over on www.khaoskostumes.com already if you want to know how I've done certain things.

Cosplay Bio
I started cosplaying in October 2007 and haven't stopped since.

My favorite part about cosplay is sewing. I make epic armour half the time, but my real love is sitting down in front of my sewing machine (the lovely lady that she is) and sewing away.

I don't always go for complete accuracy on my costumes because I see cosplay as an interpretation of a cartoon to real life. I'm a sucker for making things look worn in and old.

Tab
Contact Information
Tab@khaoskostumes.com
LiveJournal
Mon, 20 May 2013 08:02:59 GMT
Shades of A page 33 is currently livestreaming!
Epic card battles are only epic to those playing them. I don't know how YuGiOh managed to make an entire TV series out of watching people play card games.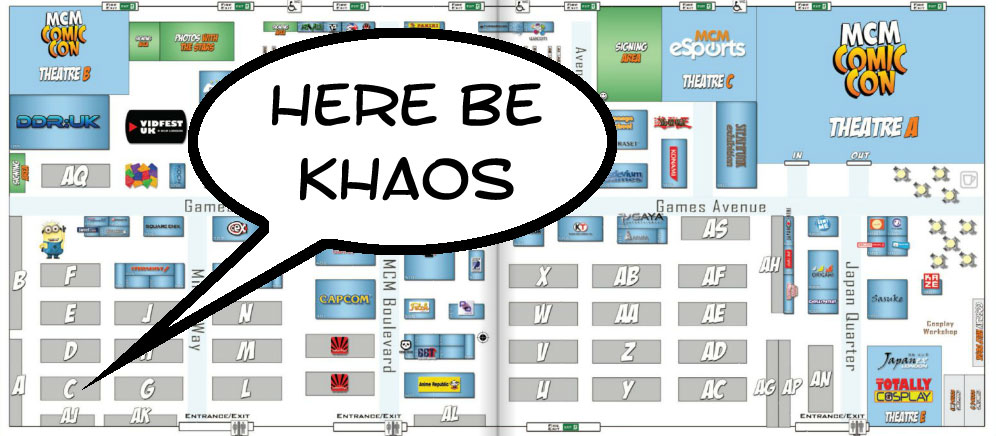 In real world news, I'll be at london expo this weekend! Come see me because if all goes as planned, you can be some of the first to buy the
brand new Tom and Alex books
: D.