Hey guys, I'm currently selling various cosplays of mine as I no longer wear them and I've updated them since, but all are still in great condition and have been washed and cleaned! All the information and links to purchase them if interested are listed below. I really do need them sold as I'm also running low on funds lately. Thank you for viewing!
Edit: Found a Seras cosplay, thank you!
Cosplays For Sale:
1. Sebastian Michaelis- SOLD.

[u]2. Lolita Maid Cafe Dress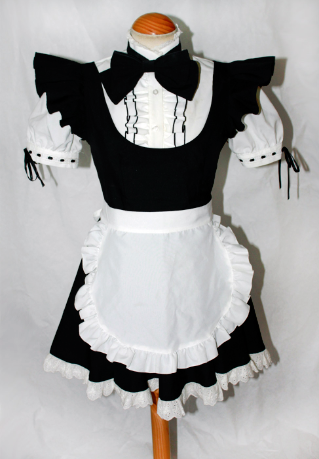 This costume has been worn only once and has been fully washed and cleaned.
The costume is a size M ( UK 12 ) and has a zip at the side of the black dress.
This costume comes with:
- White Apron
- Black dress (that goes over the top of the blouse)
- White button blouse with black patterns
- Black neck bow
- Maid headband with cat ears
eBay link + more photos:
http://cgi.ebay.co.uk/ws/eBayISAPI.dll?ViewItem&item=251210365762&ssPageName=STRK:MESE:IT
3. Axis Powers Hetalia Russia Cosplay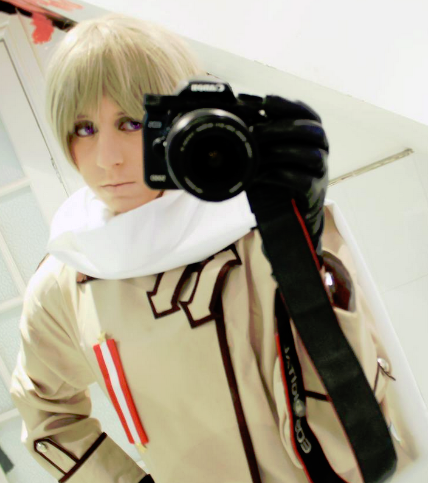 (sorry the photo isn't that great)
I don't have an eBay listing for this yet, but I've never worn this costume out or to an event, the only time I wore it was to try it on to check it fit.
Here is the information for it:
The Costume is a Size M ( UK 12- 14 )
The costume comes with:
- Long Trench Coat
- Red and white star medal
- Long white scarf
- Brown gloves (the gloves in the picture are a black leather pair I had, but I bought some lovely suede brown ones I will mail with this cosplay)
Asking Price: £40 with £3.95 Postage
or
£50 (£3. 95 postage) If you'd like the wig included which has also been washed and styled.
Overseas postage may vary, please contact me for details.
I originally bought it for £65 with the wig at £15 x3
- Red cosplay wig - SOLD!
If you are interested please feel free to view the ebay links to the ones I have listed, or contact me for details. Thank you very much!