Hey all, I'm thinking about making this cosplay
Koumajou Remilia.
> I would really like help on what kind of make up to wear for this, as she has a kinda gothic look, here eyes look kinda black in the picture. I never wear make up apart from a bit of eye liner now and again so help would really be appreciated. Thankies~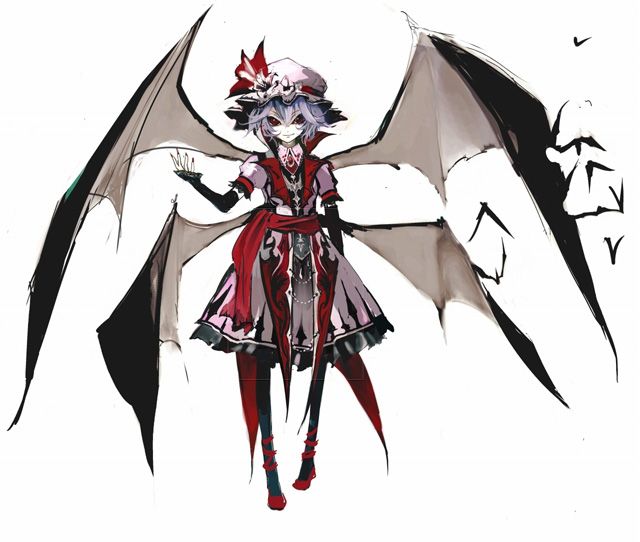 I was looking at the it and I really couldn't figure how the intricate designs would be put onto the costume.
Is it paint, transfer, pens, glued on, sewn on or something else. I'm really at a loss and would like some help on the best way to do this.
Here is a picture of the parts I'm talking about and also a photo of an ebay sellers costume to show how it has been done by others. How did the ebay seller do it?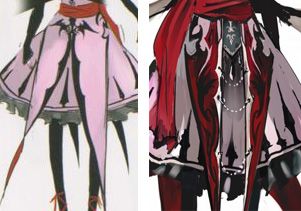 I was also wondering the best way to make the top, with the collars and everything, and how to make them stiff to stick up like that.