Hello and thanks for taking a look at my sales/trade thread. Not sure on postage costs but will find out before we finalise details. If you have something on my trade list but don't want anything from my sales list contact me and I maybe willing to buy depending on price. If you do wish to trade and propose the trade I expect you to post first and vice versa if I suggest. Payment is through either paypal or in person. With that said lets get this show on the road. Click on photos for bigger pics.
For Sale
Books Including Manga
Dr Who soft back books, £2 each or all three for £5 buy all 3 and get an audio book thrown in free.
Azumanga Daioh manga complete collection £10 SOLD
Fushigi Yugi manga volumes 3, 4 and 6 £2 each £5 for the three
Legend of Zelda the Skyward Sword Guide £2
DVD's and Games Including Anime
Classic Transformers Series 1 £5
Star Wars Jedi Outcast PC game £1
By The Will Of Genghis Khan £2 SOLD
Red Steel WII game £3 SOLD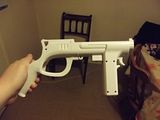 WII gun thing £1
Fullmetal Alchemist Volume 10 £2
Cosplay Items & Tools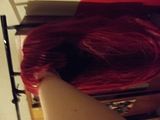 Long Dark Red Wig - £8
Mini Multipurpose Dermal Tool (used) - £5 SOLD
Gold spray paint - £1.50 SOLD
Mini Glue Gun & 2 glue sticks (brand new) £5 SOLD
Jedi Costume (photos lower down in one of the replies) 70 pound plus 10 for p&p
Misc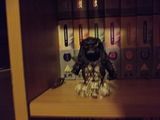 Predator Statue - £2
Wanted List
FullMetal Alchemist vols 4
Dying Star book 2
Magic The Gathering Cards
Batman comics
Wolverine comics