Hello I am Coral-Ellis or Sparkle if you wish.
MCM is coming up and though it is far away I wish to put this out there now.
I am interested in doing a bioshock group meet.
With the awaiting game soon making it's deadline it has made me wish to cosplay.
But I think a group would work even better.
Any character from any bioshock games are welcome.
Splicer OCs are welcome and mutiplayer characters too.
I am hoping to do this on the Sunday but this may change.
It will be fun and I will be looking forward to the prospect of this group.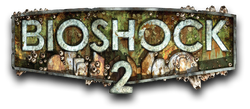 Characters so far:
Rocky Smith- OC spider splicer (Sparkledalovesickpup)
The Songbird and Little Sister (lozzykins + friend)
Little Sister (BlueJay)