Reference of Aerith: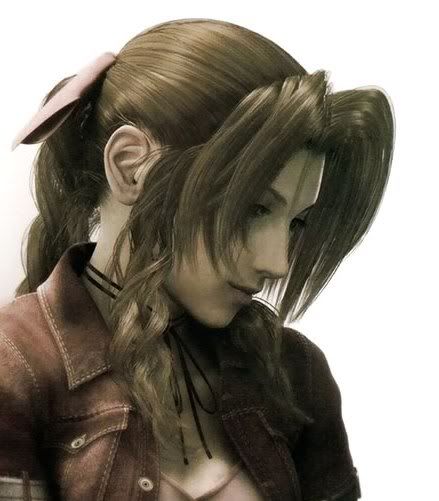 I bought a wig for my FF Advent children Aerith cosplay, but it is a complete mess. There are several things that I need help with to fix it.
This is what the wig looks like:
http://img.photobucket.com/albums/v310/yumcarrots/P1040027.jpg
(this picture won't show up here for some reason)
Firstly how do I go about styling the fringe of the wig so it looks like the reference image? Any help with this would be greatly appreciated!
Secondly, the pony tail seems to have picked up static, even though the wig has been sat on my wig head on
top of my wardrobe. This is what the pony tail looks like: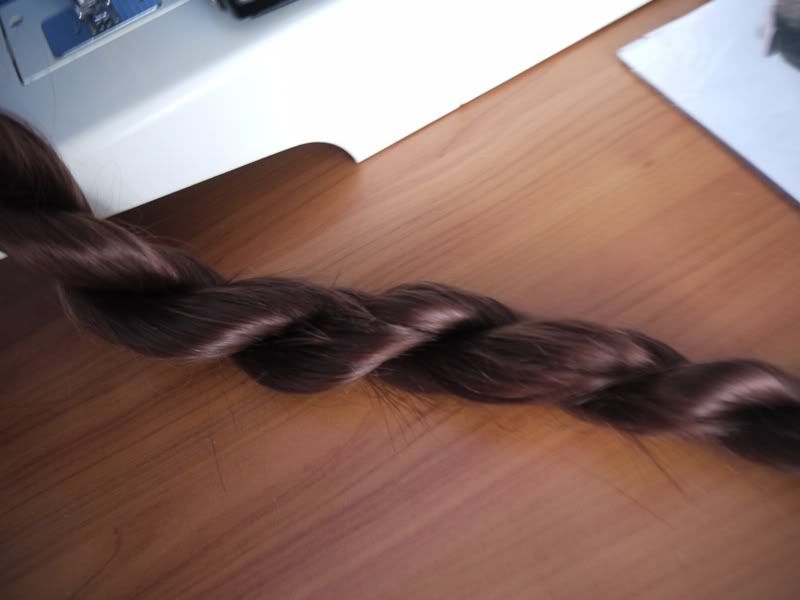 How can I get rid of the static? It's really annoying me
Thirdly, the curls at the front of the wig looked nothing like the reference image so on the left side using my fingers I tried to tease the curls out so they looked more accurate. This for some reason has resulted in the ends of the hair becoming frizzy: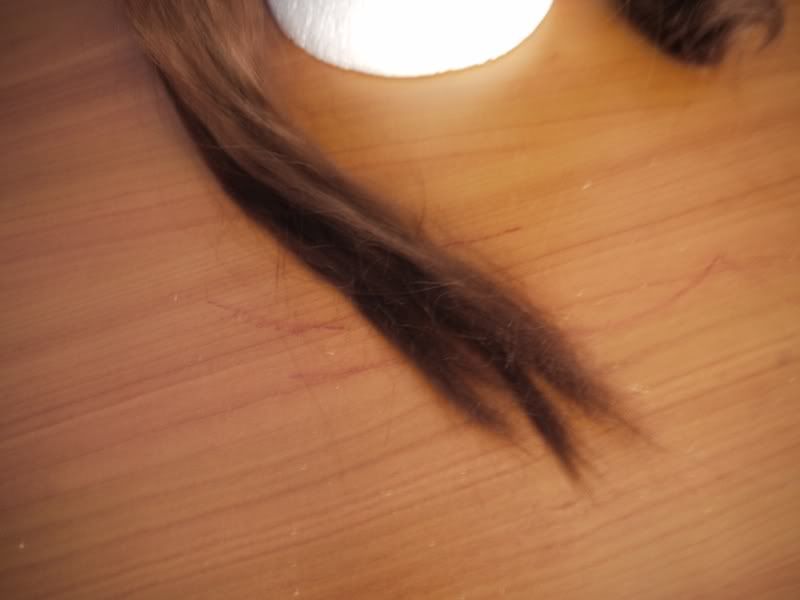 How do I get rid of the frizz?
Also I tried straightening the curl (I have no idea why I thought that would help?!)and now have no idea how I go about curling the hair again. Any help would be appreciated!
Finally, the wig has a huge bump of hair underneath the pony tail: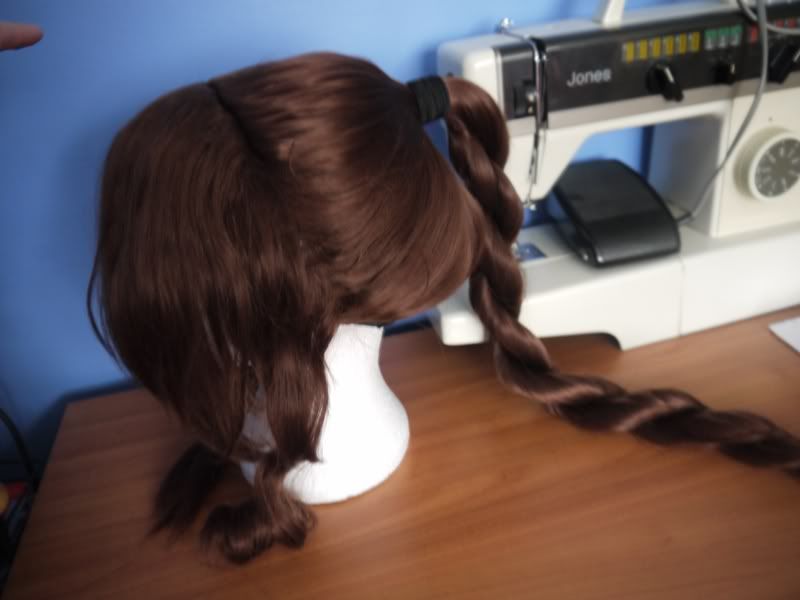 This does not go away when I put the wig on and quite frankly looks really stupid. How do I go about basically getting rid of this huge clump of hair? I'm guessing it would involve undoing the pony tail and pulling the hair tighter
.
Sorry for the long image heavy post, but any help with any of these issues would be greatly appreciated. This wig is really starting to give me a headache!
Edit to add: Apparently the wig is heat resistant up to 200 degrees