Hello guys, these wigs are not getting used anymore, so i though that i'd sell them on to people who need them.
All wigs have been washed out and handled with care as i have quite a pet peeve when it comes to wigs getting messed up. ;A;
Asking price is what i would like but if you have an offer, pm me and i'll see what i can do.
Blue wig.
I was orginaly going to use this for a lal cosplay but it ended up falling through. So this wig has only ever been worn once for about an hour to take photos. Heat resistant.
Asking price is £10 and p&p is £2
Nana osaki wig
I was going to use this wig but i found another that i'd like.
This is completely a 'natural' looking wig, it even has a laced front making the hairline look like your own hairline. Heat resistant.
Asking price is £24 baring in mind i paid almost double that p&p is £2
Mixed blonde brown wig.
This wig is beautiful and i'm not just saying that, it's got lots of volume and hair, the reason being that this was meant to be the wig that i was going to use for Zelda so i weaved another wig into it. Heat resistant.
Asking price is £19 plus p&p
Scanty wig
Wore this wig once at mcm expo.
It's 80cm's long, so very long and it's heat resistant.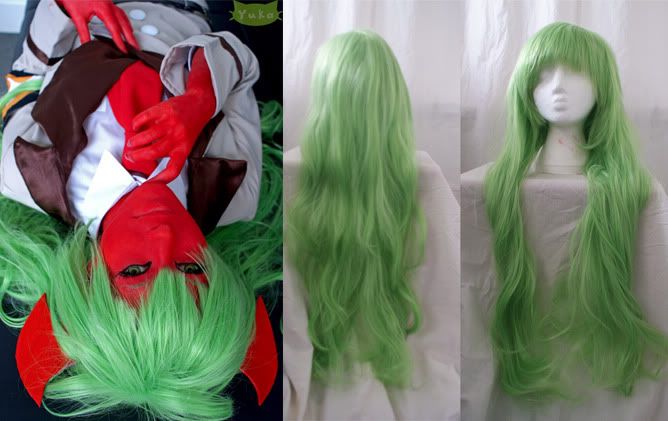 Asking price is £22 plus p&p
Dirty blonde.
Once again only wore this wig once, it was originaly for my bel cosplay which fell through. heat resistant.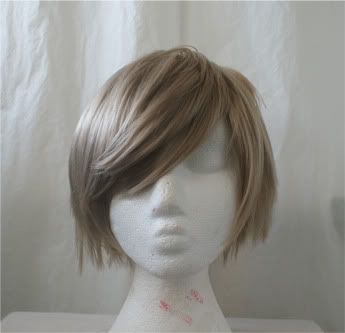 asking price is £9 plus p&p
Pm me for more information (i also may be adding more wigs as i sort my cosplay wardrobe out)
Also bare in mind that i do international shipping but p&p will cost more.