Ohai,
I'm selling the long sleeved version of the uniform seen in Haruhi Suzumiya.
Costume has only been worn in these pictures and by my friend to try it on. Never worn by myself or my friend outside. I'm unsure how many times the previous seller has worn it.
I originally bought this for a friend but it didn't fit her.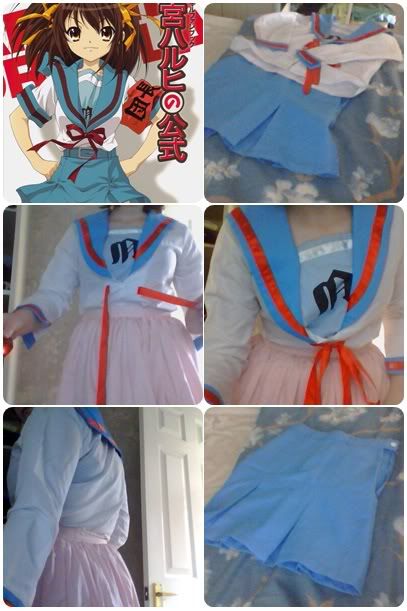 SIZE:
Top: 10/12
The sleeves are short and can easily be adapted into the short sleeve version of the uniform. The top has poppers in the front so you can get in and out of it.
Skirt: 8
Hence why I'm wearing my BTSSB skirt instead of that one 'cause it's impossible to get that skirt over my mega-hips.
This is for the top, skirt and belt (not pictured) only.
Asking for £20
+ P&P
I am open to offers and negotiations! I need this sold!