I'm selling off my old cosplays, basically to make space in my room for newer ones. These are all handmade, by myself or in conjunction with CakeyKelso, so I'd like to try and cover what it cost me to make them in the first place but I will say they aren't to professional standards in my opinion.
Almost all of these are to fit a size 8-10, with some size alterations for certain cosplays. If you need any adjustments made, I am happy to do that for you, so private message me if you are interested in any of these.
I do apologize if pics are huge.
BLEACH – Soifon and Grantz (left of photos)
These are made using traditional hakama patterns, so some research may be needed in how to tie them. Soifon especially may fit slightly larger sizes, since the waist is just tied. We used our own hair for these so only selling Hakama, Tie & Top (soifon), and Jacket & Shoes(Grantz). I will take offers for Soifon's suzumebachi but be aware that my wrist is very small, so it may not fit most people.
FRUITS BASKET – Tohru
Tohru winter uniform: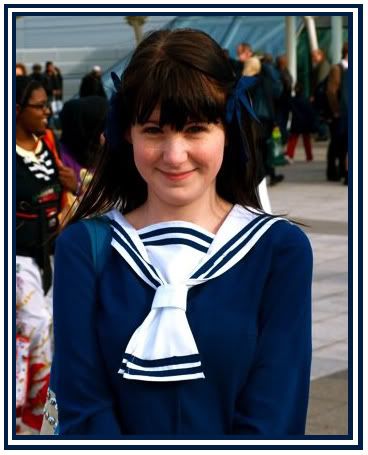 I'm selling the skirt and blouse. I unfortunately lost the hair ties at some point. Sorry that it isn't a full photo, since my records got destroyed a few years ago, but the skirt is very accurate (i.e. short).
Tohru episode 2 home outfit: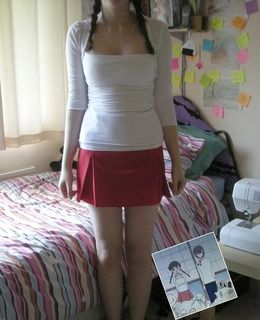 I've already sold the top for this outfit, so I'm basically selling the skirt and the apron. Not really expecting this to sell.
KYO NOW SOLD.
SIN CITY – Miho.
http://cosplayisland.co.uk/costume/view/24999
The wig is a bit of a mess, so I'm not going to sell that, but the yukata, leggings, obi, sash and bodice are all for sale. If you want the swords I can arrange it, but it will cost a substantial amount more for shipping unless you live locally.
HERCULES – Megara.
Now sold. I am open for commissions though if anyone is still interested.
ANASTASIA – Anya orphan dress.
http://cosplayisland.co.uk/costume/view/24996
This is just the dress for sale. I'd loathe letting the necklace go as I do plan other Anastasia costumes, but for the right price I can make it again.
PLEASE NOTE: This is my old dress I'm selling (the earlier 2 photos), not my new one. As with other listings though I am open for commissions if you want another one making.
SHUGO CHARA – Pirate Ikuto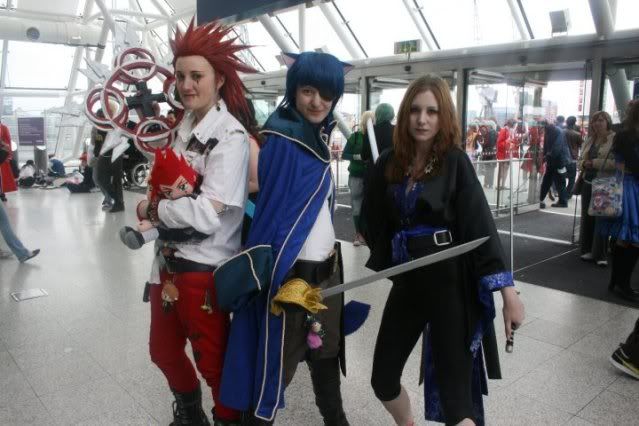 The only parts of this costume not for sale are the t-shirt and trousers I believe, as I wear them outside of cosplay.
AIR GEAR – Ringo (volume 6)
http://cosplayisland.co.uk/costume/view/31214
For sale are the trousers, top, helmet, and glasses. I don't consider this to be quite finished yet, so I don't mind too much if it doesn't sell, though I highly doubt I'll try it again.
OTHERS:
Skip Beat jumpsuit
Nana (wig, tops, skirt)
Naruto SNJ Akatsuki cloak
Please be as generous with offers as you can afford. Thank you. x