The prices do not include P&P, if you are interested please PM me and I shall get back to you ASAP!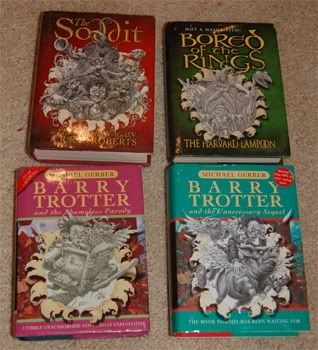 The Soddit & Bored of the Rings.
£10
Barry Trotter and the Shameless Parody & Barry Trotter and the Unneccessary Sequel.
£10
CLOTHES/COSPLAY and WIGS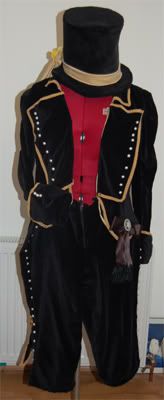 Ciel Phantomhive Easter Outfit from Kuroshitsuji
Worn once for the Hyper Japan cosplay competitio and won first prize! Cotton velvet and lined with duchesse satin, it has 66 pearl buttons sewn onto it and hand embroidery of daffodils on the coat tails! A lot of hard work went into this cosplay!. The top hat is included if one wishes, however the packaging will cost slightly more with it since I don't want it to get broken/dented in the post! (I'm happy to bring it to Amecon if someone wants me to hand it to them in person!). The wig included further down this post can be included free with this cosplay. UK size 12.
£75
Photos of it worn:
http://cosplayisland.co.uk/costume/view/31220
King of Bandits Jing Cosplay
A cosplay I started but never finshed and don't think I ever will get around to finishing it. The bottom hem of the coat was going to be distressed so I never bothered hemming it. Hence the cheap price! One size fits most!
£10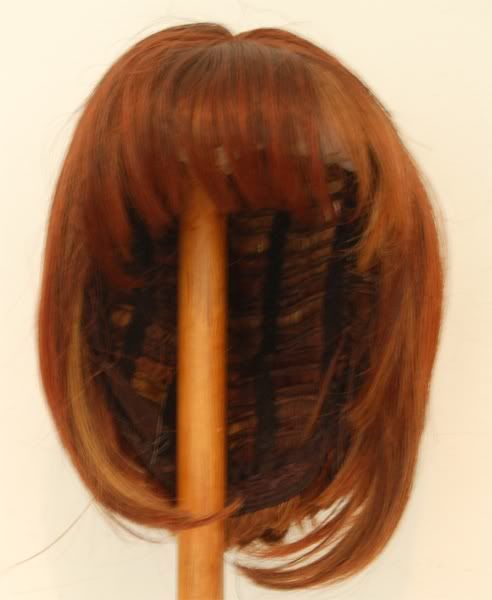 Brown/Auburn wig
Worn once for a Tsubasa Sakura cosplay, styled into a bob with two slightly longer side bits (the antenna have been washed out). Cute and adorable! Worn:
http://cosplayisland.co.uk/costume/view/2841
£8
Long Blonde Wig with layers
Worn once for my Zidane cosplay, now unstyled except for the layers I chopped into it. Lovely and soft wig. (I'm happy to put this in with the Zidane cosplay for free). Worn:
http://cosplayisland.co.uk/costume/view/23771
£12
Blue/Green/Grey short wig
Worn originally for my Akira cosplay, then sharpied to be worn with my Ciel cosplay. Short and choppy with lots of layers.
£5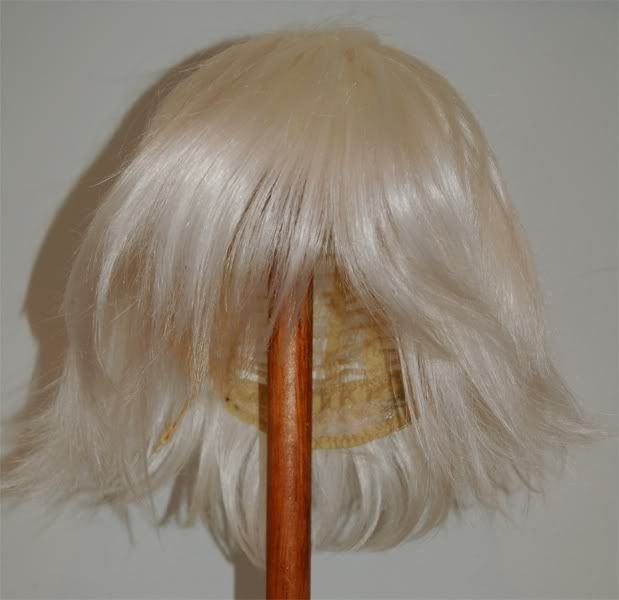 White wig
Unstyled white wig, bought for a cosplay but never used. Can be easily styled!
£8
Blue/Grey wig
Bought for a Ciel Phantomhive cosplay that never happened. Worn once by the previous owner but not by me. I'm happy to put this in for free with the Ciel cosplay!
£12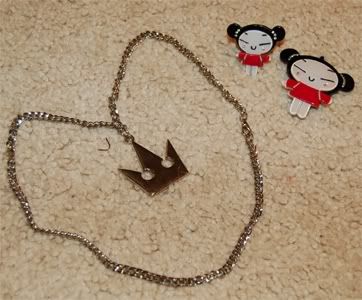 (Will do a bundle of all of these items for £5)
Kingdom Hearts Sora Crown necklace
I recently discovered that I have two of these, so I'm selling one of them.
£3
Mimori ring and matching hairclip
(pictured above)
I got these as a present ages ago, but I just don't have anything to wear with them, and they're not really my style, they've been sat in my jewellry box for ages and I figured it would be better just to sell them on to someone who would want them. (The ring is adjustable).
£3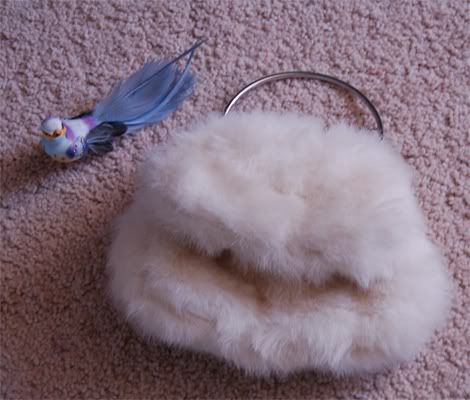 White Faux Fur Handbag
£16