I've got a whole bunch of stuff to sell in the next two weeks before I go away! Prices negotiable for this reason. P&P worked out based on where it's going! I will ship anywhere. There's some pretty unique stuff in here so have a look about.
PRICES NEGOTIABLE FOR QUICKER SALE
so please don't be afraid to ask. I just want to shift this stuff.
Categorized by Fandom or otherwise! (Final Fantasy 8, Final Fantasy 7, Harry Potter, Steampunk, Kingdom Hearts, Naruto, X-Men, Region 2 DVDs, Region 1 DVDs, Manga/Books, Electronics, Clothes)
Final Fantasy 8
FF8 Accessory set -
Squall's Griever Ring and Chain, plus a neat little replica Gunblade
Sold
Final Fantasy 7
FF7 Fenrir Chain -
For belts, bags or keys
£8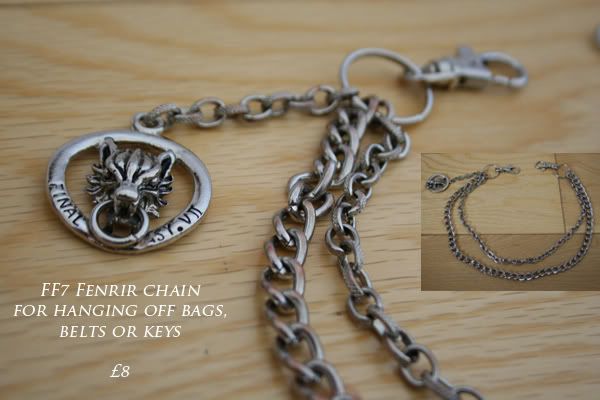 FF7 Large badges -
Around 20 badges, most characters
£5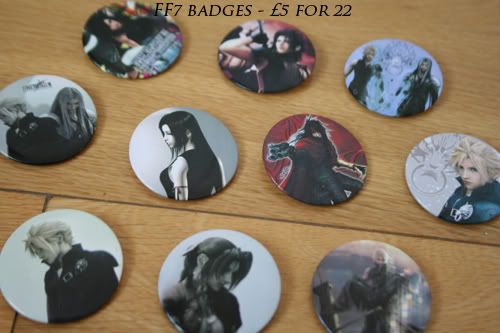 Crisis Core Ultimania -
Japanese original, excellent drawing reference but mainly collectors item
£12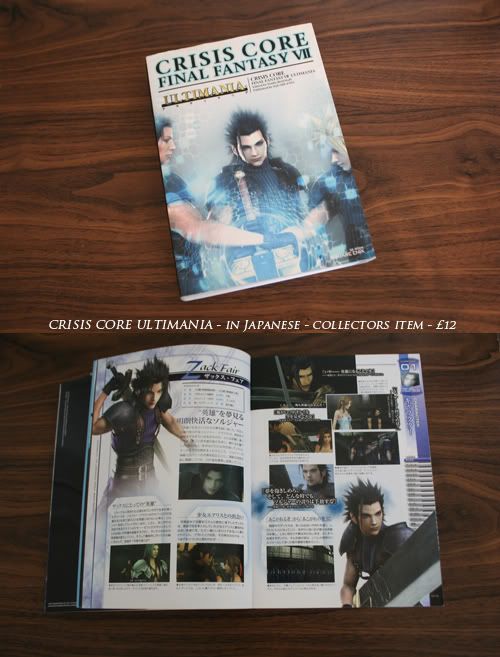 Harry Potter
Sirius Black Replica Wand -
Quality Movie replica, Brown
Sold
Severus Snape Replica Wand -
Quality Movie replica, Black
£15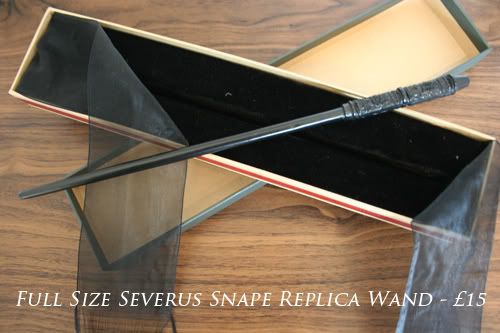 Steampunk
Steampunk Real Suede Money Pouch -
About the size of a large closed fist, hand-crafted in Africa
£6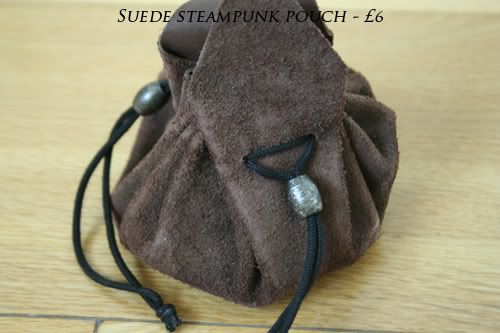 Steampunk lace/net top -
Size M, fits a UK 14
£5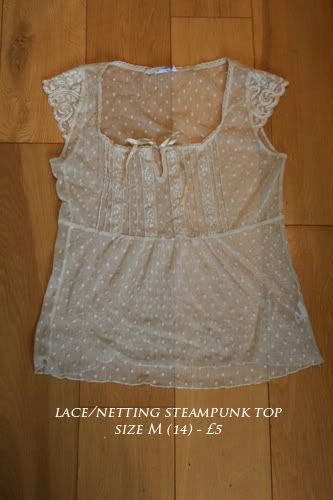 Kingdom Hearts
Roxas Wristband and Finger sweatbands -
As seen in Kingdom Hearts 2
£6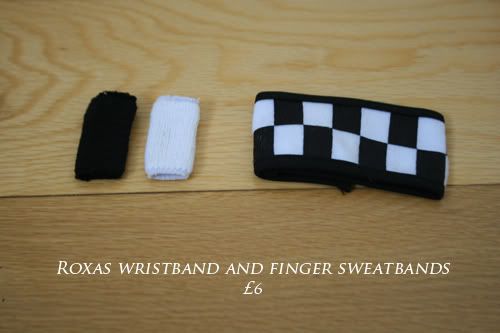 Roxas One-of-a-kind Dog Tags -
Dog tags read 'Roxas, The Key of Destiny, 0000013'
£5
Roxas Necklace -
From Kingdom Hearts 2
£5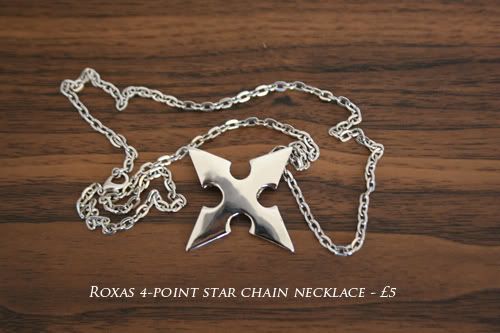 Naruto
High Quality Naruto Headband -
This one is a really nice size and excellent, strong, shiny metal. Bought from the US
Sold
X-Men
Rare Wolverine Figurine -
Features 1 of 8 pieces of the Blob action figure
£15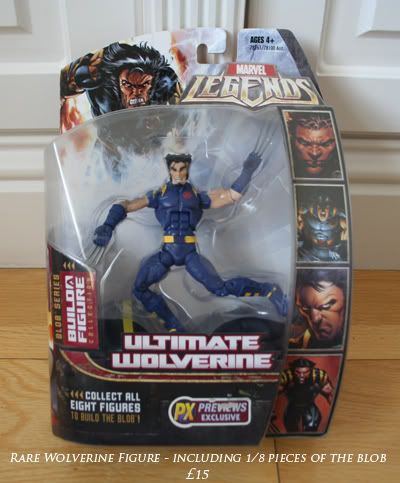 Region 2 (UK and Europe) Anime DVDs
Pumpkin Scissors Vol 1 -
Episodes 1 - 4. An excellent series, great condition
£5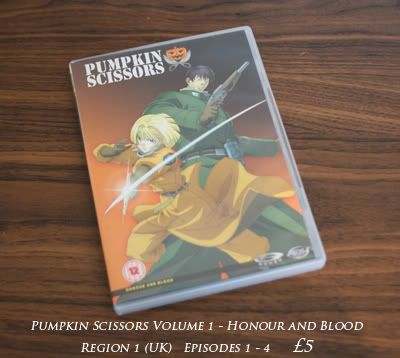 Neon Genesis Evangelion Platinum Vol 1 -
Episodes 1 - 5. Re-mastered version, really amazing!
£5
Region 1 (Japanese and American) Anime DVD's
Naruto Uncut Boxsets 1-5 -
Each box has about 13 episodes over 3 discs, unique special features and a unique storyboard booklet. Available in America and Japan only, these DVDs are Region 1 meaning you need a multi-region DVD player, hacked DVD player or console, or a computer to play them. I always used a computer. Japanese with or without subtitles, and english dub. Selling cheaper than I would because the storyboard booklet in boxset 3 is slightly crinkled. A collectors item.
£10 each or £45 for all five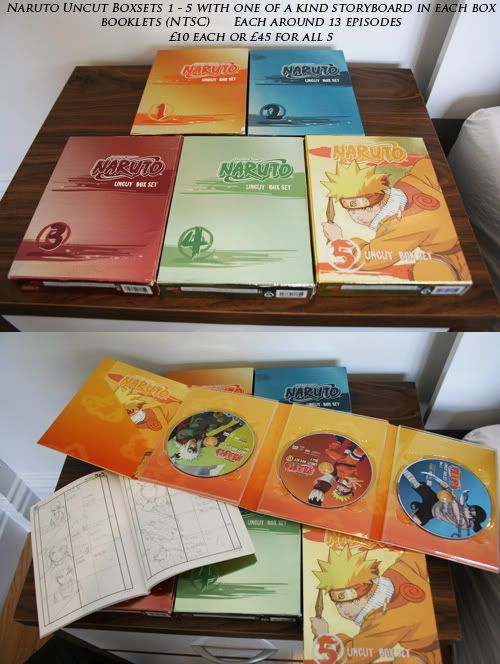 DeathNote Vol 1 & 2 -
Each volume has 8 episodes. As above, these are Japanese/American versions. Japanese/ English sub, and English dub.
£5 each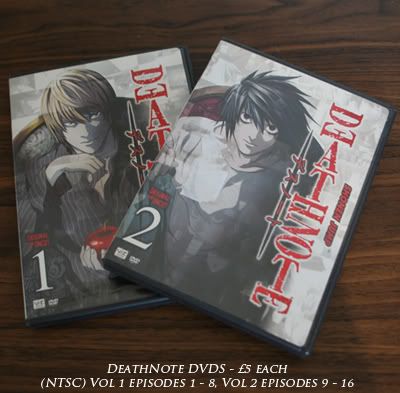 Bleach Vol 1, 2 & 3 -
Each volume has 4 episodes. As above these are US/Japanese region and Japanese/English Sub as well as English dub. Vol 1 totes a unique picture card but it is not in the box. If I find it, I will include it at no extra cost.
£5 each or £10 for all three
Manga/Books
Blade of the Immortal -
Volume 1, Blood of a Thousand. English Language Manga about a samurai killing for his sins. Very good series
£5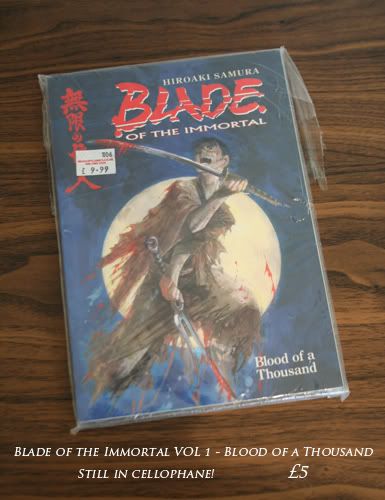 500 Manga Characters art book -
Clip art book, royalty free images for reference and learning. Includes free CD with jpg versions of all images in the book
£7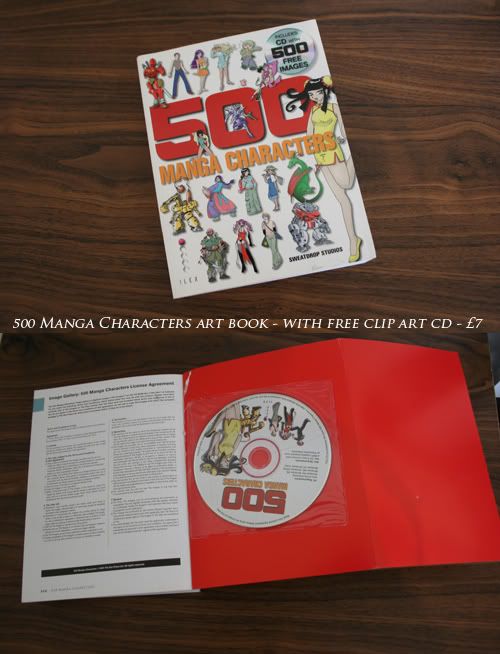 More How to Draw Manga -
Volume 1: The Basics of Character Drawing
£6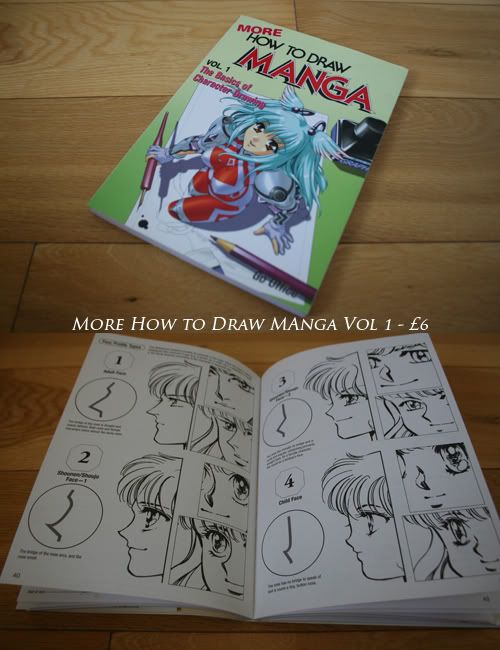 Lord of the Rings The Two Towers music book -
Piano/Vocals/Chords, sheet music for six songs by Howard Shore (Evenstar, Rohan, Gollums Song, Breath of Life, Isengard Unleased, Forth Eorlingas)
£6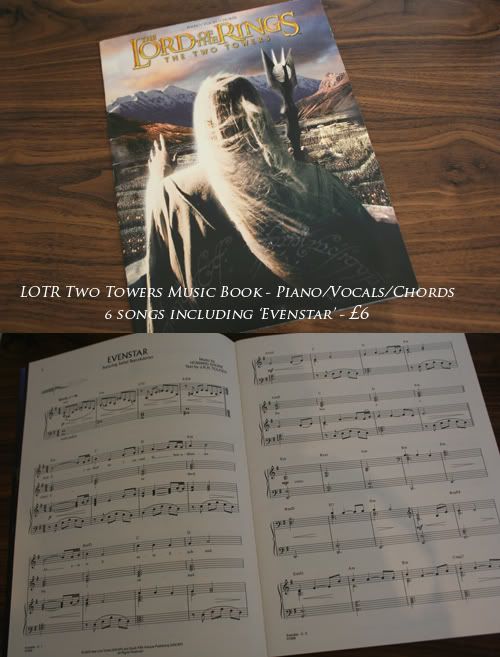 Drawing and Painting Fantasy Figures -
Excellent book about creating imaginative and realistic fantasy characters and how to draw them
£6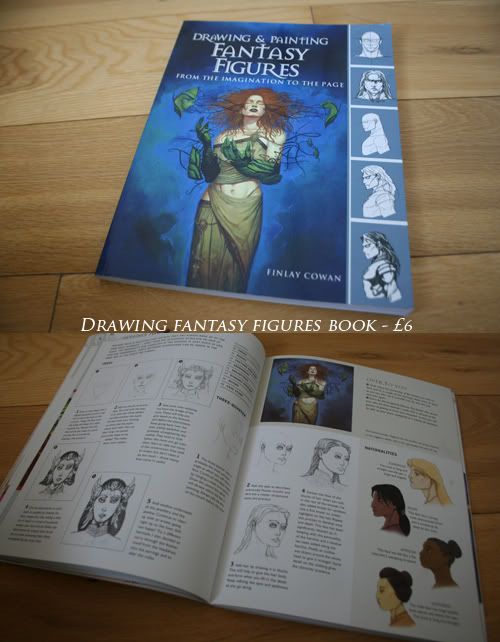 Nirvana Kurt Cobain Journals -
Collectors item, cheaper as it is slightly crinkled but the pages aren't damaged!
£5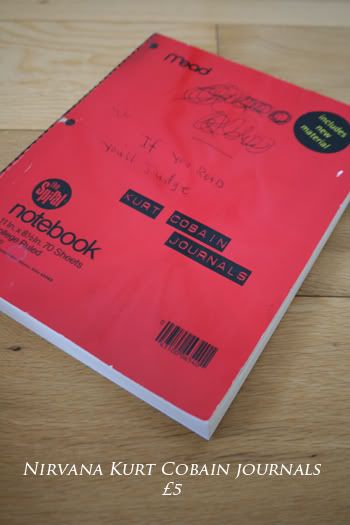 Electronics
Boxed White Nintendo DSi -
Great condition
£60
Wii Guitar Hero controller -
including Wii remote
£10
Clothes and other pieces
Resident Evil Wesker style glasses -
All black
£3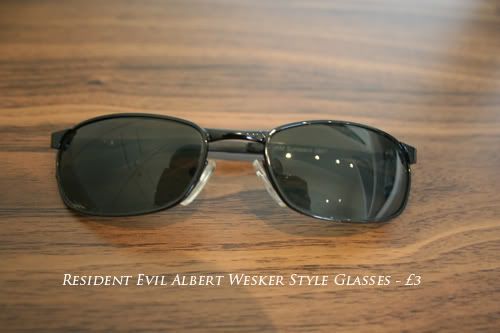 Resident Evil Wesker style glasses -
Black and silver
£3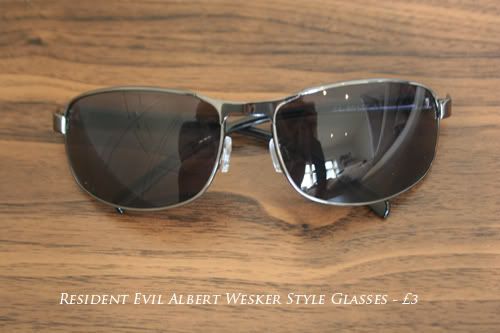 Genuine Ray Ban sunglasses -
Vintage 1980's
£5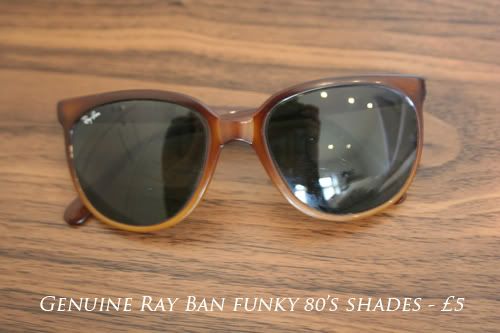 Beautiful hand made Chinese dress -
Royal blue, embroidered with butterflies. Size label says '44' but fits a size 14-16, never worn
£25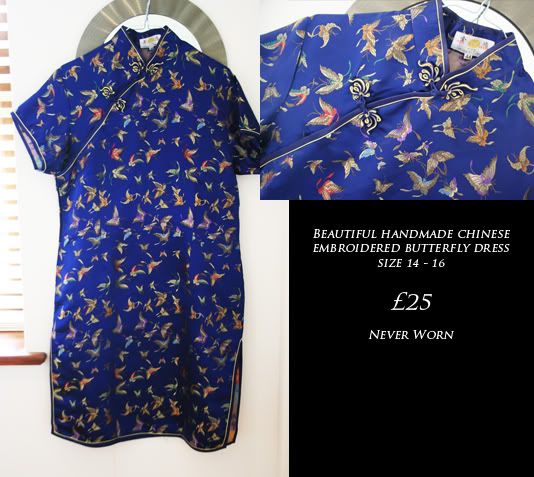 My Little Pony vest top -
Size 14
£7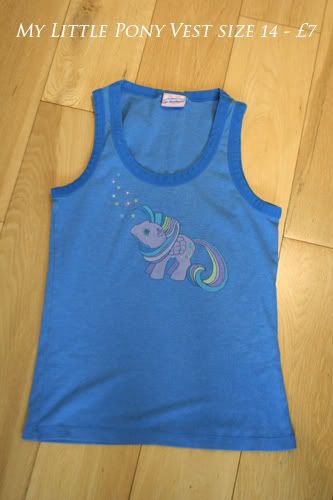 Genuine Doc Martens -
Size 5, never worn, black leather with cherry laces
£20
Bullet Belt -
With adjustable end for own buckle. Size M/L, fits a 12-16. Not real bullets
£7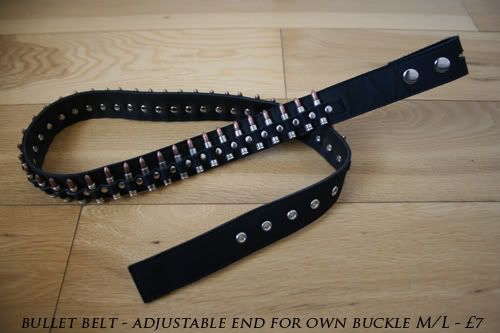 Hello Kitty Hooded t-shirt -
Printed front and back, size 14-16
£6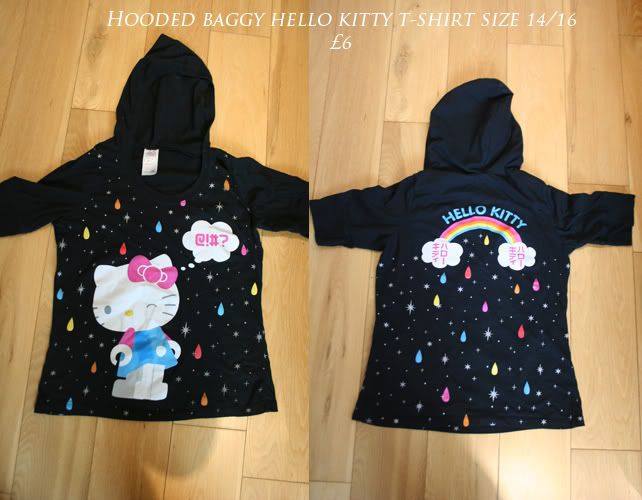 David and Goliath Zombie T-shirt -
Size L, 16-18
Sold
Biker Style Black Skinny Jeans -
Size 18
£8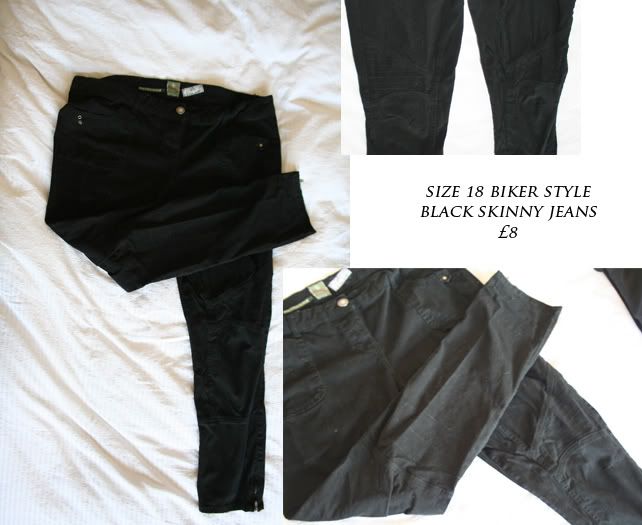 Polka Dot Wallet -
Real Leather, black and gold
£6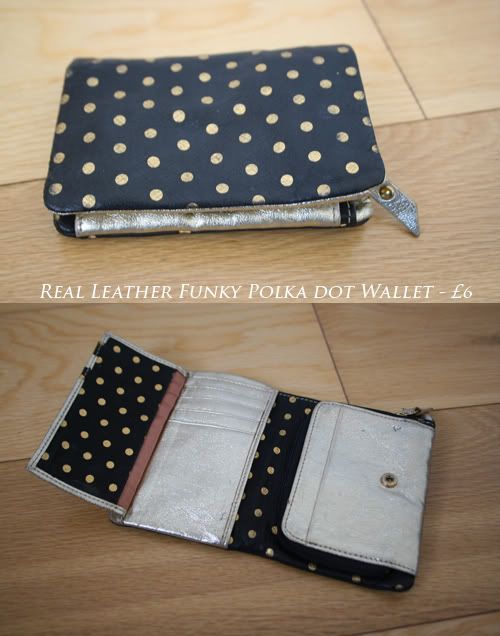 Grungy studded belt -
Size S/M
£5
Quicksilver chain -
For keys and belts
£5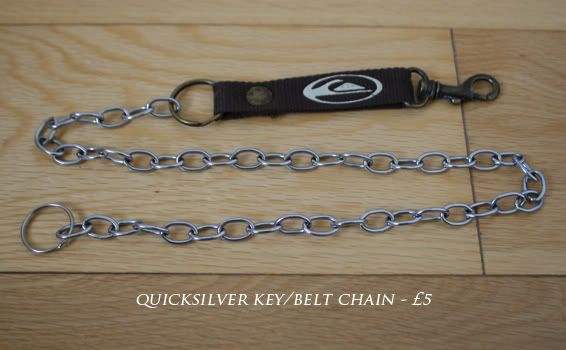 Triumph Motorcycles Metal Poster -
500 Speed Twin bike pictured, larger than A4 but smaller than A3
£8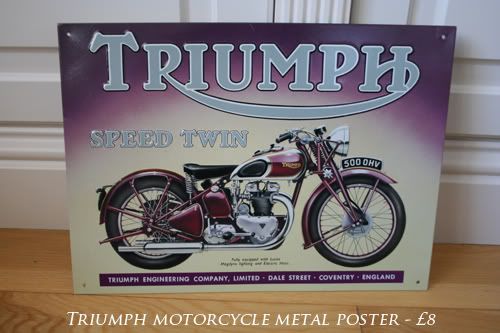 All items negotiable on price, please comment below or PM me if you are interested in anything or wish to know more!