On the 5th of August I am taking ALL of this stuff to a Charity shop! If you want it, make an offer before then
I WILL CONSIDER ALL OFFERS!
I'll work out postage with you, but I'll try to keep it as cheap as possible! (the max should be £1.58 really...appart from maybe the DeathNote Manga!)
All items will be sent first class, unless you want to pay a little extra for recorded delivery.
Payment
: Paypal
All money made will go to CAP, which is a charity that gives free advice and support to those in debt. Anything not sold within the next couple of months is going to end up in a charity shop, because I really can't keep hold of it, but I'd rather rehouse them in the home of an anime fan if possible! (Mostly because I'm scared they'll underprice things, as the Charity Shops in my town often do.)
Ask if you want bigger pictures.
Anime
Noein
- The Complete Series
The hinge of the central box partition is broken at the bottom. Otherwise in perfect condition.
Deathnote v 1-3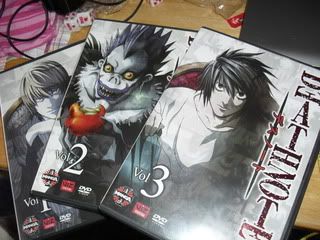 Some minor scratches to the disks, but they all play just fine.
Manga
Death Note Complete Box Set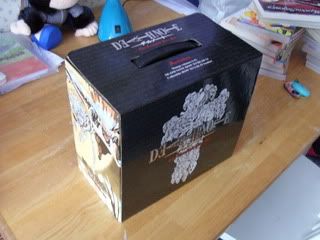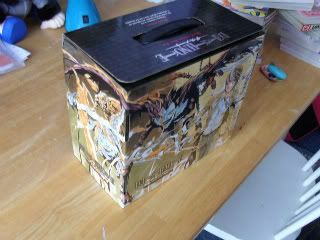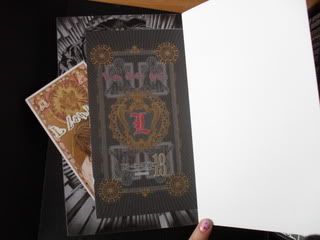 Some scratches to the box and some of the books have slight scuffs to the corners but nothing major (the second volume pictured is typical of the books)
The L card in the 13th How To Read volume has been cut out of it's envelope but is still inside.
This really is a great collectors set and I'm sad to let it go since it's just so shiney, but I really do need the space
Absolute Boyfriend
Complete series
Would rather sell together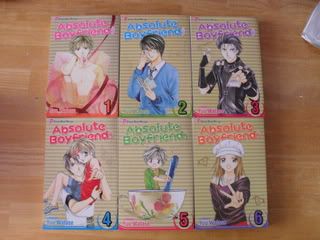 A few scuffs to the back of volumes and one volume has a mark where a stubborn pricing sticker refused to be removed.
50 Rules for Teenagers v1
Love or Money v2
Please Save my Earth v5
Tail of the Moon v1
Hot Gimmick v1 (some damage to the back cover)
Gothic Sports v1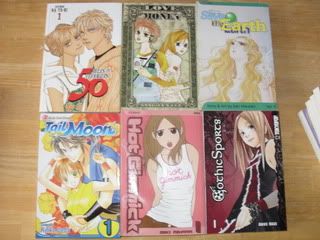 Gunslinger Girl v 5+6
The Melancholy of Haruhi Suzumiya v1
SOLD
Pita-Ten v1
Millennium Snow v 1+2
SOLD
My Dead Girlfriend v1
Shrine of the Morning Mist v1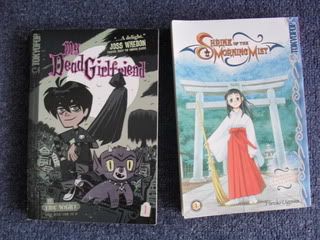 Misc
W.I.T.C.H Books (Novels)
Volumes 4, 14, 15, 16, 17 and W.I.T.C.H. Secrets.
Perfect condition.
Scot Pilgrim Plushie
Perfect condition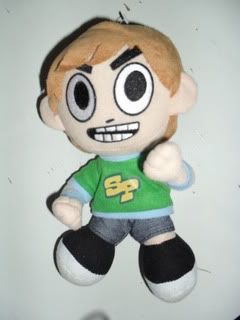 Koopa Troopers
Big one can be attached to a keychain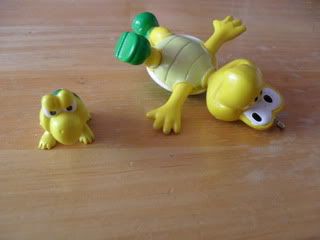 Mokona bag
The was some slight damage to one of the straps when I bougth this, which I fixed, but the original stitching doesn't look very sturdy.