Right, after looking through my wig collection to see if I had anything Amy-Lou could borrow, I realised I have far more wigs than I thought. Even wigs where I can't even remember why I bought them! So I've put some up here to see what the take-up is.
If you are interested in any, I'm happy to take Paypal or bank transfer, or if anyone is attending Aya I can bring them along (and you won't need to pay P&P obviously!)
All wigs are netting top unless otherwise specified. I've broken it down into wigs that are completely unworn, ones that I've used for cosplay, and ones that I may have mucked up beyond repair, but could be useful to someone!
Completely unworn wigs:
Short Light Blue Wig - £8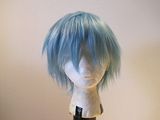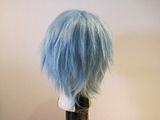 Easy to fluff up and style. Got a few dull strands in there so it's not a harsh blue (i.e it's a bright colour without being neon!)
Short Dark Blue Wig - £8 (SOLD)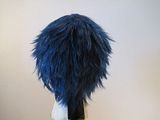 Really love this one, it's quite thick at the back so the spikey style doesn't show any netting or anything.
Medium Dark Blue Wig - £10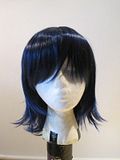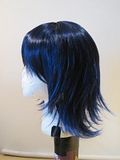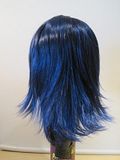 Ends at the shoulders, nice flippy style. Really not sure who I even bought this for! (Maybe I just liked the look of it...)
Long Pink Wigs X 2 - £10 each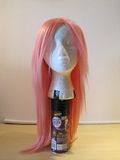 This was a bit of sads for me, the picture online was very *very* pale peach colour, but this is definitely a pink. Probably best described as milkshake pink? It's a nice colour...if you like pink! Unfortunately I needed two of them for the character I was going to do, so two of them to get rid of! (Obviously you don't need to buy both!)
Long Silver Wig - £15 (SOLD)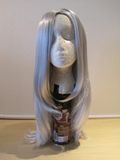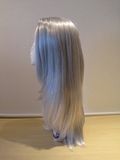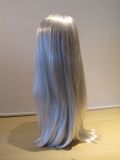 Gorgeous realistic skin top wig and lovely and thick. I've now got a massive collection of silver wigs and never got around to using this one so would rather someone use it!
Used wigs:
Long Brown Wig - £10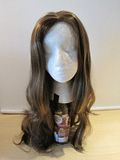 Realistic skin top and really thick - I've put it cheaper though as it needs a little T&C through brushing. For more photos, this was used for
Alexial from Angel Sanctuary
Long Blue Wig - £15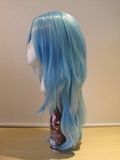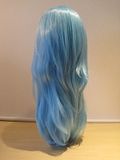 This wig is really hard to part with, it's thick, soft and really lovely. I just have no further use for it
For more photos, this was used for
Beatrice from Wild Arms 3
.
Long Red Wig - £10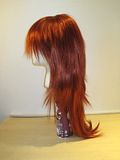 I have about 4 versions of this wig style in different colours, they are fairly thick and have a blunt style so good for subtle anime spikes etc without having to do anything. For more photos, this was used for
Justin from Grandia
.
"Here's one I botched up earlier" wigs:
(Or, "here's why I should never be allowed near a wig with scissors" )
Medium Blonde Wig - £5 (SOLD)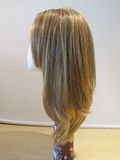 Exceptionally thick skin top blonde wig, I used this for Ed from FMA, and attempted to cut bangs into it. They aren't too short so you could probably salvage it and make them look neater.
Long Blonde Wig - £5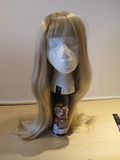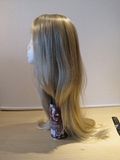 I'm really not sure anything could save the fringe, unless there's a character with a very short one! This one was the main reason I stopped trying to cut wigs
However for a character who has a headband etc or to cut up for extensions, I thought I might put it up just in case.
I've tried to include a few angles for each wig, but shout if you want any further pics! Please either comment on here or send me a PM if any of these interest you, many thanks!