Please see my other sale threads here:
BJD Items
and
Cosplay Shoes size 5 & 6
Costumes for SALE:
http://www.cosplayisland.co.uk/costume/view/3605
Death the Kid
- £15
Jacket, rings and skull-tie only.
DEATH THE KID SKATEBOARD
-
£70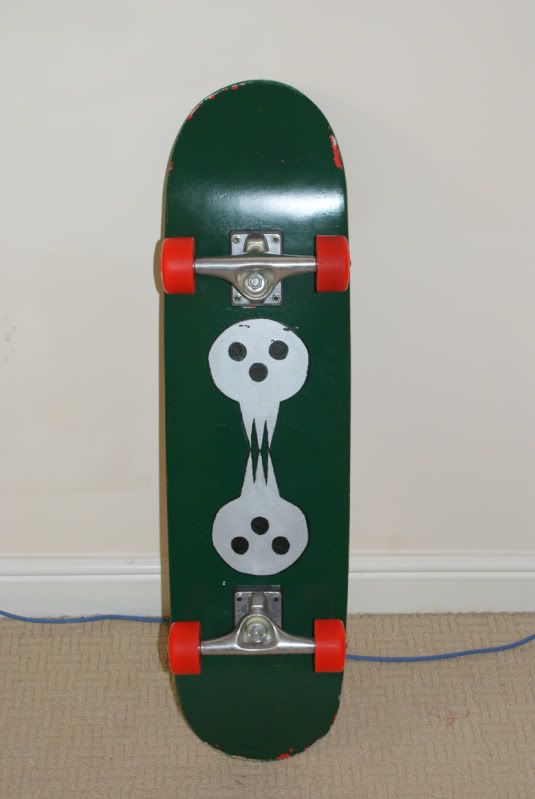 The perfect accessory for any Death the Kid cosplayer.
When I made this, I put on brand new deck-tape, I replaced the wheels to be the right colour and I did the custom paint-job underneath. There are a few scratches on the paint-job now which can be fixed easily, I can do this before sending it to you if you'd like. I rode it for a grand total of about 10 minutes so it's basically a brand new board & wheels.
This is quite heavy and I'm not sure how much shipping will be- I can bring it to Hyper Japan or KitaCon.
Miharu Rokujou - Nabari no Ou
- £30
Comes with:
Green Frog Apron
White School Shirt
Orange Undertop
Shoes (size 5)
Green Jumpsuit used for Spanner from Reborn
- £20
Another picture here:
http://www.cosplayisland.com/files/costumes/219/1229/2006-08-28016.png
Slytherin Cloak
- £80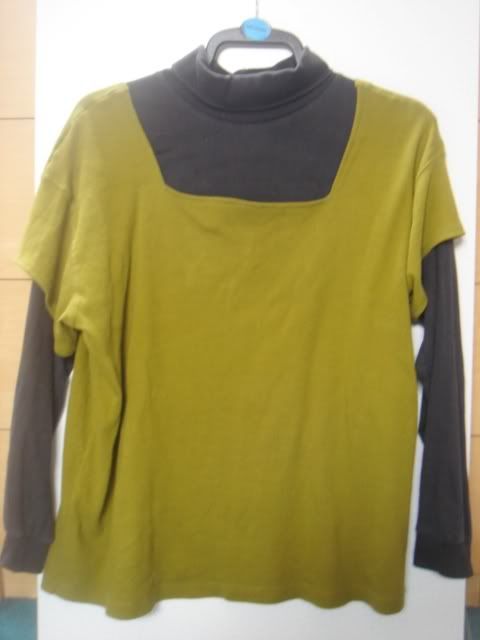 Aoyagi Ritsuka - Loveless
- £5
Green and black top only.
Pin-striped Suit
- £30
Bought intending to use for Soul from Soul Eater.
Beige Blazer
- £5
Used for Battle Royale and Light Yagami
Green Blazer
- £5
Bought intending to use for Firo from Baccano!
Blue School Girl Uniform Top
- £10
Bought from a vintage clothing store.
Wilson Terminator ATI American Football Shoulder Pads
-
£90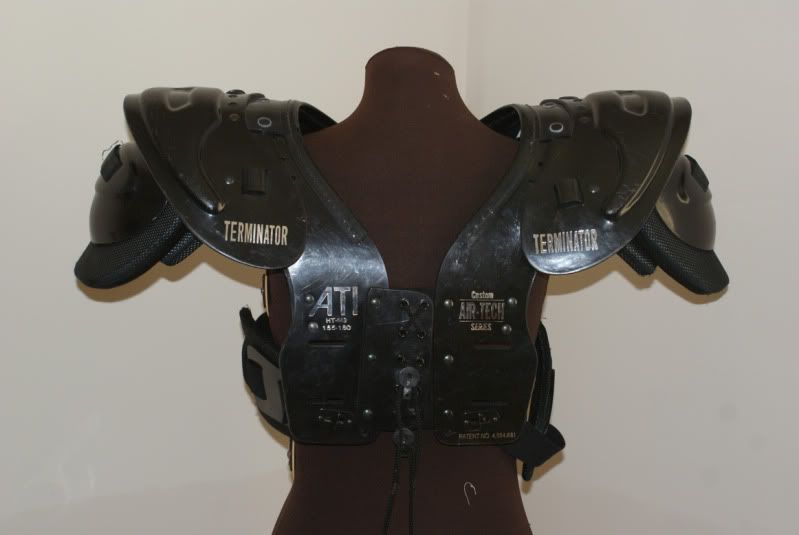 I bought this when the stress from my university exams caused me to develop a ebay/shopping addiction. I somehow justified that I was going to use it for Eyeshield 21 cosplay- all it ended up being was an expensive space-filler! It needs to go sadly.
RRP on this and similiar items is normally between £100-£250.
I can send this in the post by putting it in a parcel bag (that's how it came to me) but I'm not sure how much it will cost to send. I can give it to you at Hyper Japan or KitaCon.
WALLSCROLLS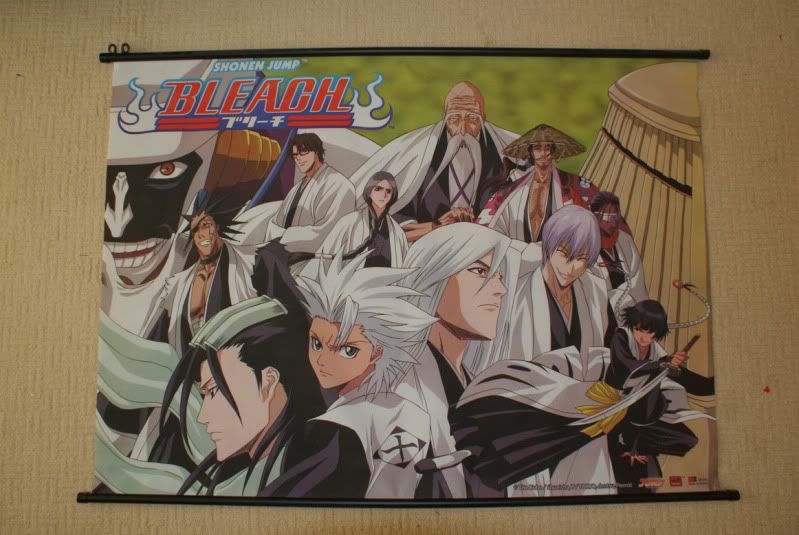 Massive Bleach wallscroll - £20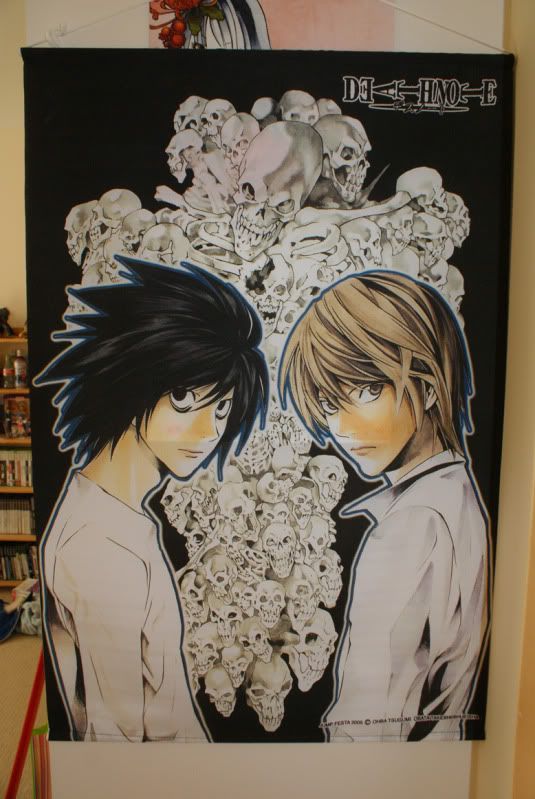 Death Note wallscroll - £10
SOLD:
Ouran High School Host Club Blazer & Tie
- SOLD to street-angel
White Blazer
- SOLD to street-angel
WINGS - £10
SOLD