Hey guys! I'm planning on buying this Chun-Li outfit: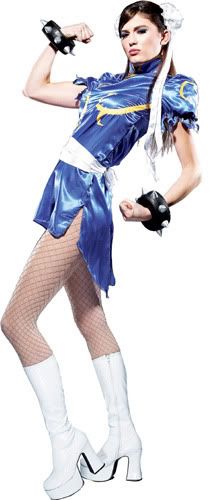 The only issue is that I need to make the front and back bit longer as it's supposed to be.
It looks to be a blue satin sort of material, but I wasn't quite sure how to work it out so that the new material would look as if it's actually part of the dress and not an "add-on" in other words make it look convincing.
Sorry I haven't actually even made any costumes before and I'm only just starting out, any ideas? Thanks!