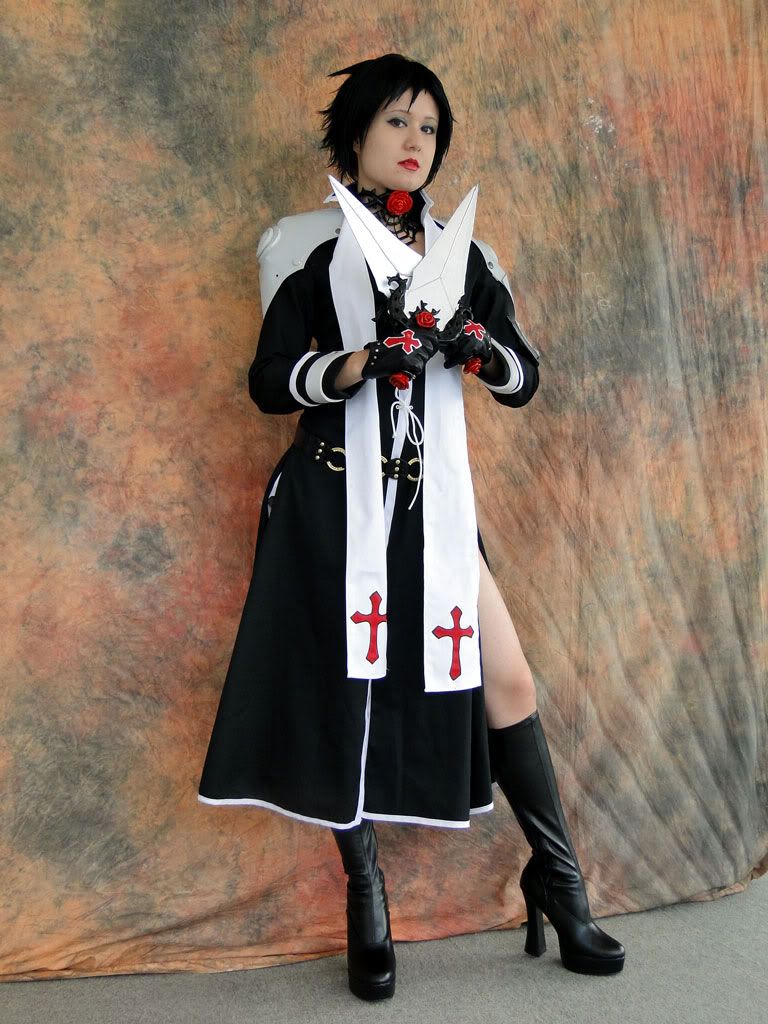 http://i1010.photobucket.com/albums/af225/celestialshadow19/monica-argento-black-widow.jpg
Asking price is 95.00 GBP
I hand made this for summer comiket here in Tokyo but never ended up wearing it due to the intense heat wave we had over the summer, I wore it once to a studio shoot and that was it. Its in new condition, I handmade this myself, all seams are finished and surged. Costume is cotton so you can iron it. the shoulder armor is permanantly attached to the costume, you cant remove it. Its made from plastic sheeting.
The necklace I made from airdry clay, the webbing is aluminum wire. Its very sturdy and wont break, it ties in the back via ribbon.
You can have the knives too, the knives were made from clay and foam board, sorry I am not a good props maker so they are a little shoddy but im sure someone could recycle them.
You will get everything in the photo, even the wig sunglasses, scarf and gloves. Sorry the boots stay with me.
You also get a pair of leather booty shorts that you can wear underneath the trench coat. They are a size small or size 6 US. Outfit itself is meant for a size small or someone measuring around:
shoulders: 16
chest: 34
waist:30
hips:36
I`m sure my friends will slap me over the head for selling this but I`m not very passionate about this character, I made it because I thought it would be a good summer cosplay but I never ended up wearing it =/ I`d rather it finds a good home and free me up some space.
Free shipping world wide!
Serious buyers only! I only accept paypal. No trades!
Sorry the photos are so big but I cant crop them down =(