Hey guys. Me and a friend are trying to get together a group of people to do a Gender switch Final Fantasy VIII group. I'll be Squall and she's doing Irvine (and we may have someone doing Cid and Edea). We'd really love to get the whole group together and so we're plugging for interest.
I've done some designs for each of the characters; we're going on the personality rather than sex appeal. I've included the designs below, but if you are interested in joining us then feel free to tweek and add to them, especially if you wanna add details, or have an idea you'd like to use. I don't know if me doing designs will put people off or not. And sorry if the paintings a little shoddy, the colour is there more to give people a general idea (and sorry for any spelling mistakes, I was distracted and tired when painting and inking).
Boys->Girls
Female Zell
It's very similar as there wasn't really much to change for this. Shortened the shorts a little and given her a crop top instead and moved the design from the sleeve to a tattoo.
Female Seifer
This one was fun as with Seifer is a character who would lay on the sex appeal (IMO). So no sleeves on the jacket and the clothing more fitted.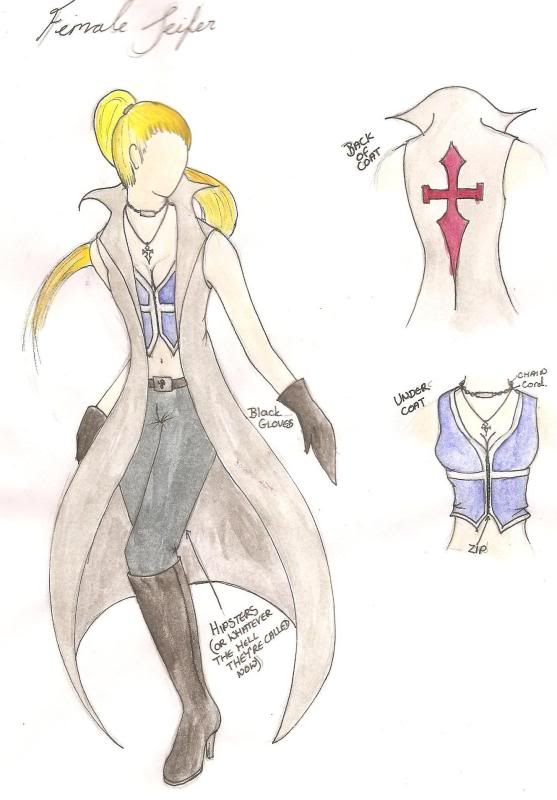 Girls->Boys (which was so much more fun to do)
Male Rinoa
Considering the character I decided to go for a punk look. Denim instead of wool, the fitted top becoming a tank top and the wings are holes in the jacket rather than painted on.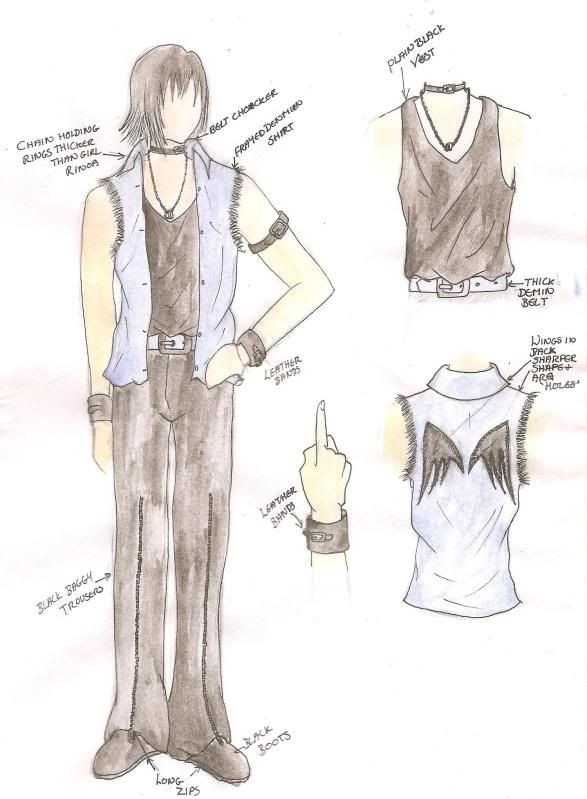 Male Quistis
More of a smart look for Quist here, the intelligent teacher. I like the short waist coat better, but my friend likes the longer one. The latter also has the advantage of reflecting the skirt in the original design.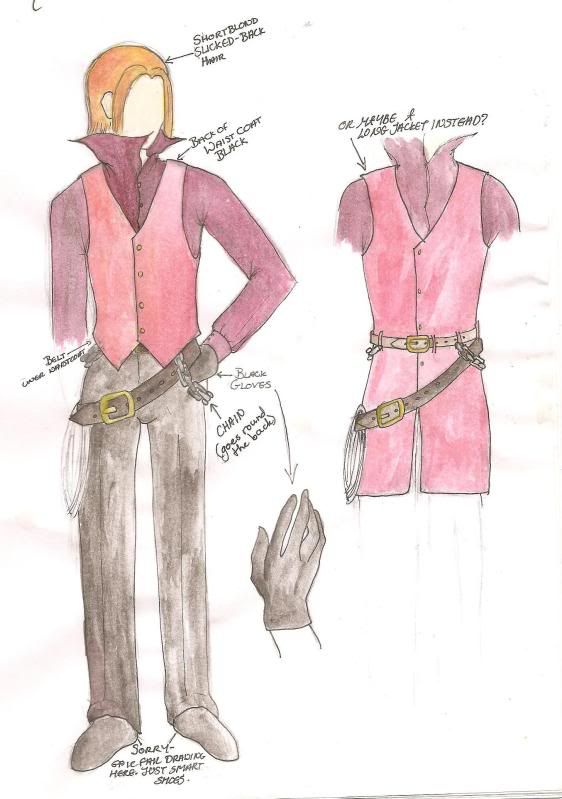 Male Selphie
A really simple one here. Reeeeally simple. There isn't really much you can do with Selphie's outfit anyway. But I think his hair kinda looks like Bartz….
I really hope some people will take an interest and join us. (list of who we have is in post 4)