Hi all!
I'm in Japan at the moment on holiday, during which time I had my birthday! Thing is, a friend very kindly bought me the
GORGEOUS
Uplark 1/8 PVC figure of Viral
....and I already own it back home!
So I need to get rid of him quickly so I don't have to try and carry him back home.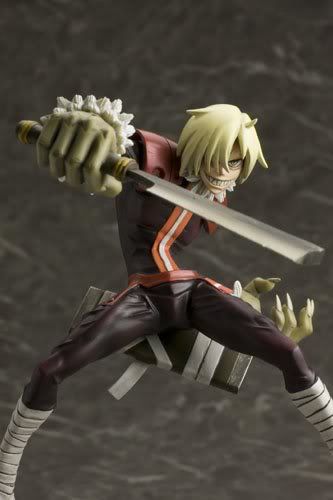 Basically, all I'm asking for him is the price it'll cost me to post it back to the UK, which should be around 3000-4000 Yen via EMS.
Therefor, his sale price is only
30 GBP
.
That's a fraction of what he costs in the shops, and he sells at Expo for
80
! He's literally brand new and mint in the box.
I need a quick sale though, so if anyone is interested please do PM me your email address so I can send you a Paypal invoice; again, to ensure that I'm able to post it back in time I'd need the payment asap.
The deadline for payment will be
TUESDAY 17th AUGUST.
^__^