Yes, you heard it right, ladies and gentlemen, we need YOU!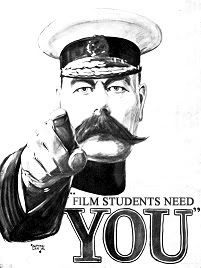 For our final year project in Film Studies we are required to (instead of doing a dissertation)produce a 10-minute-long film! Part of that film includes a Steampunk/Sherlock Holmes/Victorian-esque viniette. We are looking for extras to fill a street scene and give the impression of the hustle and bustle of a steampunk London. There are no limits to the number of extras as of yet, so please anyone and everyone take a gander!
The Location:
The Location of the film shoot is at Milestone's Living History Museum in Basingstoke. A large warehouse-like building with an entire Victorian street inside, with shops, trams, steampowered trucks and working lampposts!
Website:
Milestones Living History Museum
And a few photos just to entice you all the more!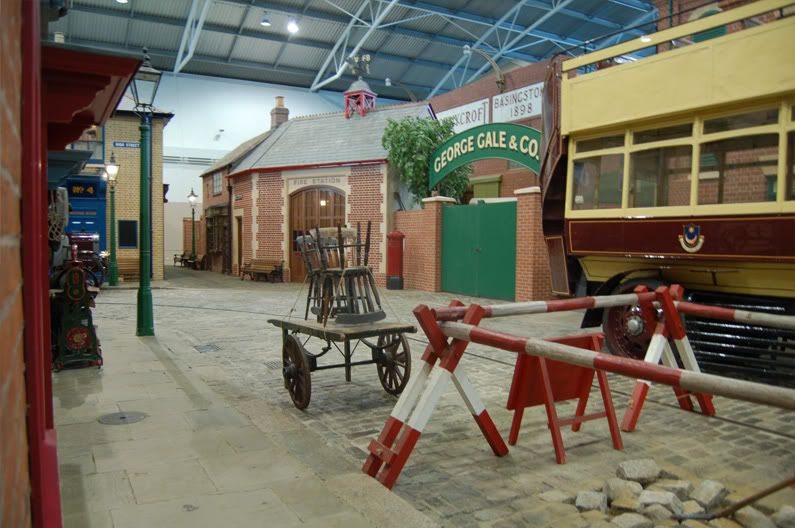 Date/Time:
The date of the shoot will be Monday the 22nd of March (yes, rather soon!). I know a Monday will be difficult for most people, but it is the only day the Museum is closed to the public, and therefore is perfect for filming use!
As for time, this as I said has not been specified yet (I will update this asap!) but it should take no more than a few hours. The shooting day will start no earlier than 10am and will finish no later than 5pm.
Extra Tidbits:
Travel can be discussed after we're aware of just how many extras are willing to come by and everything. We're certainly more than happy to offer lifts from Basingstoke train station to the Museum for anyone who needs it - of course if there are several people coming it would be a lot easier if you could arrive at around about the same time!
Food will be provided, though if there's anything specific you're allergic to, please say so we make sure to avoid it! There is also a McDonald's and KFC within walking distance of the location if you decide you want either of those things, so none of that will be a problem.
Costumes I must request be provided by yourselves, as that is pretty much what the point of this is! We cannot afford to kit out an entire scene of extras with steampunk gear! So please bring things you're happy to wear and run around in. Though I recommend not to wear anything too fragile, as you will be in a crowd scene and there will be some running around expected - also please please please nothing that will cause a health-and-safety-problem! (Our producer is already crying under all the paperwork for that!).
Costumes don't have to be completely over-the-top Steampunk of course, even if its just a shirt and a waistcoat and you want to get involved, please do come down also! The more the merrier! (Please, though, we request for no trainers, jeans or any obviously non-period-esque clothing as that will ruin the look we're trying to achieve. Nothing anachronistic please!) Of course, the more interesting-steampunk outfit there is, the more likelyhood it will be closer to the camera you'll be for extra-special close-up shots!
Changing facilities/toilets are in the Museum with mirrors so people can fix hair-pieces, hats and make-up without needing to depart too far from the main film set. However handymen and cleaners will be scouring the rest of the Museum while we are filming so we request that you please stay out of their way as much as possible!
Also if any of you have any interesting props (again, nothing too dangerous that might break health and safety-rules please!) do possibly bring them along, as they may indeed be deemed 'cool' enough to have into shot!
Finally: Is anyone in particular interested in being a Jack-the-Ripper victim? You will be required to be covered in blood and have someone land on top of you, so please costumes you don't mind getting ruined would be great! Any offers would be much appreciated!
What's in it for you?
Well you get to spend the day pretending to be a steampunk in an authentic-looking Victorian setting. Photographs can be taken about during breaks between shots or lunchtime break if you want a few to add to your collection for your outfits. And if you would -really- like it, I'm sure it wouldn't be too much of a problem to request to have a copy of the final film if you want it that badly!
So grab your top hats, your goggles, your military coats, bustles, what-have-you! We need you to fill the scene and bring the street to life!
If anyone is at all interested, please post here, or send me a PM it would be very much appreciated! (Any further questions also post here or PM me!)