This only happened after uploading my 3rd costume, Asagi, and seems to stay despite refreshing and taking alternative routes to the page.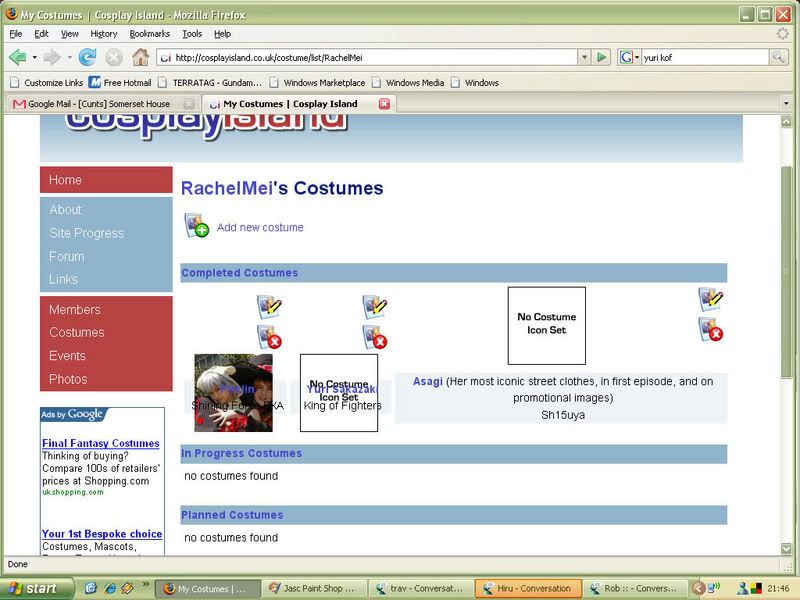 Tinkering reveals that the problem occurs when you put too much text in the "Character Variant" field. So when I put in 'Her most iconic street clothes, in first episode, and on promotional images' it broke, but taking that off fixes it.
Look, I'm being helpful/picky mum!