Hello everyone!
I've come to you to ask for any expertise on... Facepaints!
I need to achieve this look for my next cosplay: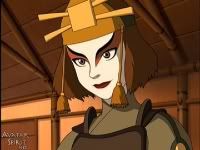 I can sew, but makeup, especially the kind I'll need for this, is something I know nothing about!
So, what can I put on my face that won't crack/cake/run and will look nicely opaque and white? xD It must exist!
Also, do I need to wear foundation underneath, use some kind of sealer, blablablaa... I have no clue what I need!
I can figure out how to do the colour, it's just getting the base white that bugs me >.<
Any advice will be met with warm gratitude!