Moving house, gotta clear out some stuff! P&P will be £2.00 to make sure things are packaged safely and arrive quickly and in one piece to you!
(EDIT: sorry the pictures are so giant guys! I don't know how to make them smaller!)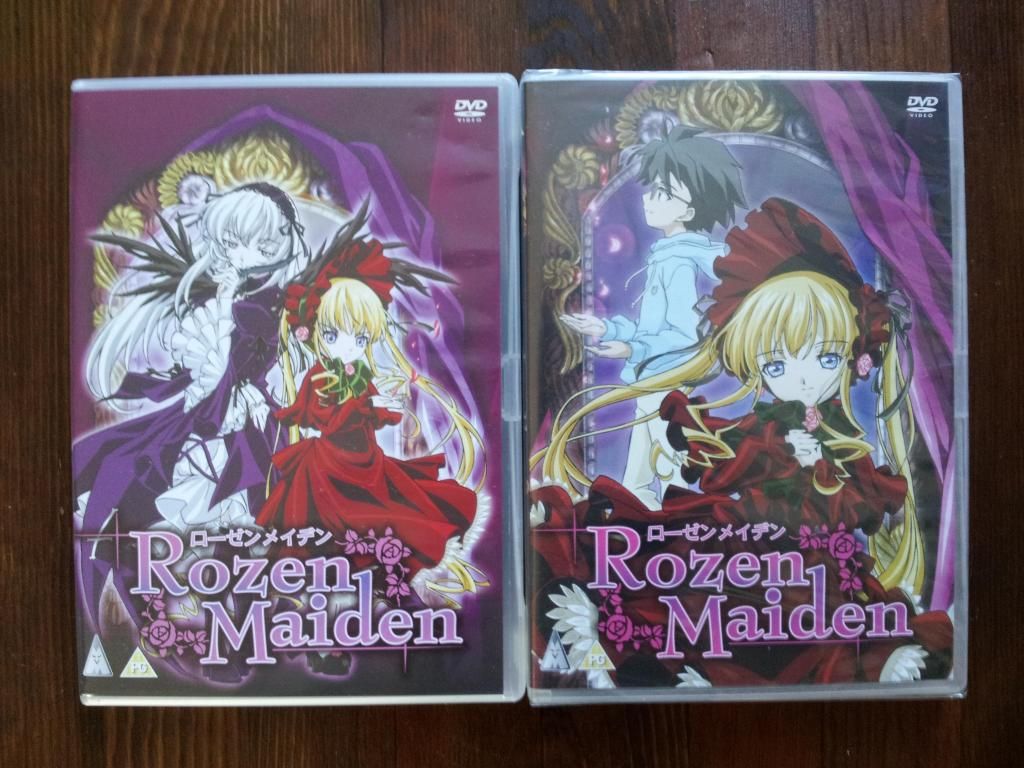 Rosen Maiden volumes 1 and 2, region 2. Volume 2 is even still in the plastic wrap! (that'll teach me to research an anime before I buy it because of the shiny cover)
These don't seem to be available on amazon any more, as such, but volume 2 is going for £10.99 pre-owned just on its own.
asking price
£15 for both
Trinity Blood complete collection, region 2. Again, basically new. It's going new on Amazon for £24.99
asking price
£15
Tenchi Muyo! volume 1. Again, no longer available on amazon (someone asking £49.99 for it new!) This is in great condition, well taken care of.
asking price
£5
Oh! My Goddess volume 1 and 2. This seems to be a 5-episode miniseries which was released years back? Bought about 10 years ago, when anime was harder to get hold of over here! Going on amazon for about £13 for the two of them brand new.
asking price
£6 for the two.
Burn Up Excess Volume 1. Again, in great condition. Going for £20 new on amazon. This is a fun series, and the 'jiggle counter' extra is a great laugh.
asking price
£3
Professor Layton and the Eternal Diva. Going new on Amazon for £5.10!
asking price
£2.50
Hetalia manga volume 1. No longer in print at the moment thanks to TokyoPop going bust, going for new on Amazon for about £20! There is a slight bit of wrinkling on the cover, possibly due to moisture, but otherwise it's in good nick.
asking price
£8
The Melancholy of Haruhi Suzumiya volumes 1 and 2. Slight wrinkling on the covers due to an unfortunate encounter with a glass of water, but otherwise in good condition.
asking price
£5 for both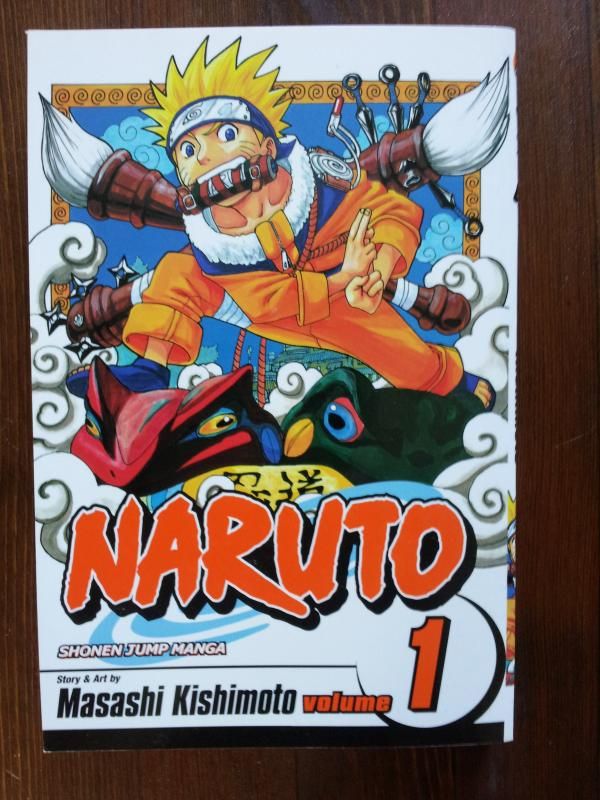 Naruto volume 1. The spine's not even cracked on this bad boy.
asking price
£2.50
Cardcaptor Sakura volume 1. This version is no longer in print, thanks to the omnibus editions, so would probably only be of interest to someone for collector's value. It was 2nd hand when I got it, and a bit worn around the edges.
asking price
£3.00
Finally, a couple of non-anime DVDs:
Doctor Who, The City of Death and The Five Doctors (special edition). In great condition. City of Death is going for about £7 new, and the Five Doctors Special Edition is going for £18 on amazon.
asking price
£5 for both.
I have a paypal account, if you let me know what you're interested in I can message you to arrange payment and shipping.
Thanks guys!