Hey all, been a while since I've posted here (I'd be surprised if anyone even remembered me!) Anyhoo, I have a few cosplays I'm not going to be wearing again in the foreseeable future, Ebay has proved to be a pain so I figured I might as well sell here! Obviously as these outfits are second hand I only have the one size so
please check my/your own measurements before purchasing.
I'll help you as much as you can but I am really just trying to get rid of these, so please save us both a headache!
Before purchasing please consider the following:
- Due to lack of activity on my part I can't give any quotes on postage prices. If you're interested in something please let me know and I'll try and find out for you.
- Again as I said before I'm trying to get rid of these items so I am open to bartering, but please do not get offended if I turn down an offer, I reserve the right to refuse sale to anyone.
- Depending on the item I
may
sell it individually, however buying a complete outfit will work out cheaper!
- I will be attending London MCM in May, negotiating a drop off is a possibility but
please respect that my own outfits and essentials will take priority.
So if I have no space left in my suitcase the answer will probably be no.
Item 1 - Shingeki No Kyojin/Attack on Titan Reiner Braun cosplay
Outfit includes:
- Wig
- Survey Corps Jacket (spare buttons included)
- Green Undershirt
- Belt
- White Trousers
- Boots
- Torso Harness
- Leg Harness (And extra safety pins)
- Survey Corps Cloak/hood
Sizing
- Height: 172cm
- Chest Around: 86cm
- Waist Around: 76cm
- Hip Around: 95cm
- Shoulder Width: 42cm
- Sleeve Length: 52cm
- Outside Leg: 99cm
- Wrist Around: 17cm
- Shoe size: EU 43
Please note these are my personal measurements, but the outfit should fit most people as the jacket is supposed to sit quite high, the under shirt is quite stretchy and the trousers are extra long because they will be tucked into the boots anyway!
Asking price: £60
Item 2 – Yatogami Kuroh [K] Project Outfit (jacket and shirt only!)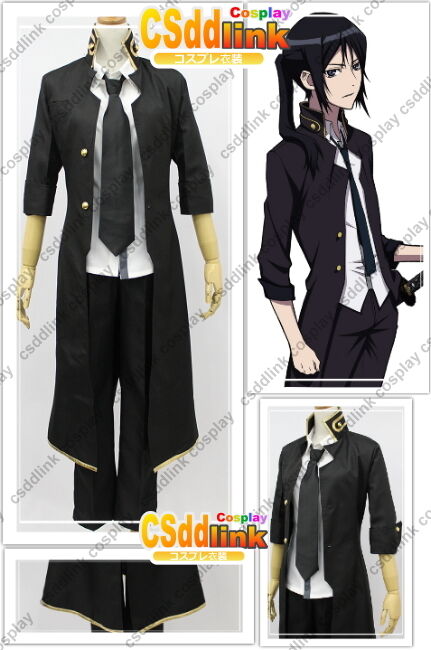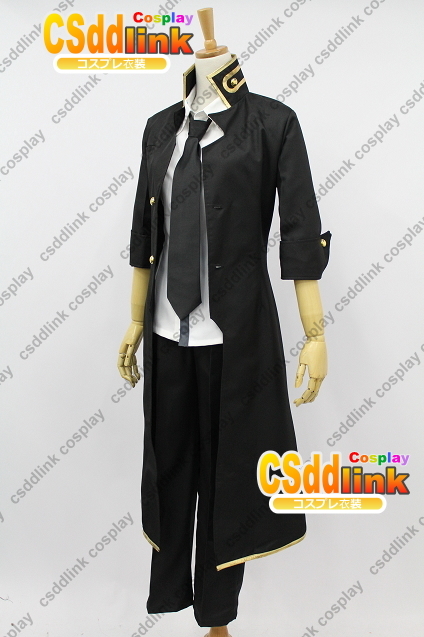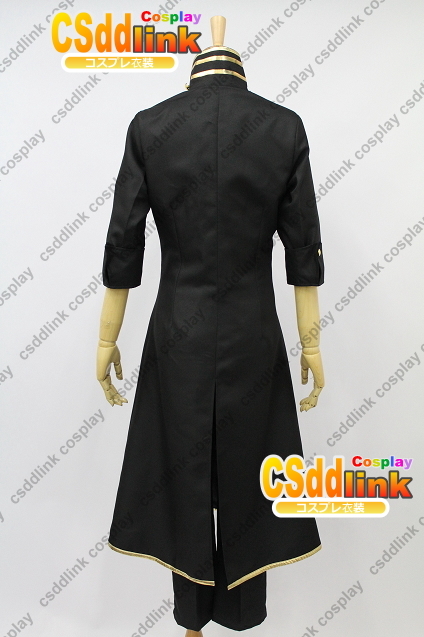 As stated, this only includes the coat and the white button shirt.
Sizing
- Bust: 116-121cm
- Waist: 101-106cm
- Hip: 114-119cm
- Height: 180-185cm
Asking Price: £30
Item 3: Inazuma Eleven Matsukaze Tenma Outfit (wig included!)
Includes:
- Raimon shirt (not numbered)
- Raimon shorts
- Matsukaze wig
- Blue sports socks
- White football trainers
Note that the football trainers are Astros, so they're suitable to wear anywhere!
Sizing
- Height: 168-172cm
- Bust: 93-95cm
- Waist: 81-83cm
- Hip: 94-96cm
Asking Price: £20
As I said, I am open to bartering. If you're at all interested in any of these items drop me a message and I'll be happy to chat or try and accommodate as much as I can. Thanks muchly!