Hi all
So you may have noticed my Vanellope costume is back on for October! Wheeee!
I've been looking over various tutorials, and I was wondering if anyone had any experience painting tights or airbrushing? I've got my airbrush on order, and basically my plan is thus;
1) Create flat cardboard cutouts to the contours of my legs
2) Use Frogtape to mask out the areas I need to stay white
3) Use airbrush to gently mist with watered down Dylon fabric dye until I get the right shade
4) Run a line of acrylic paint (with more Frogtape) up the white, to create lines of colour.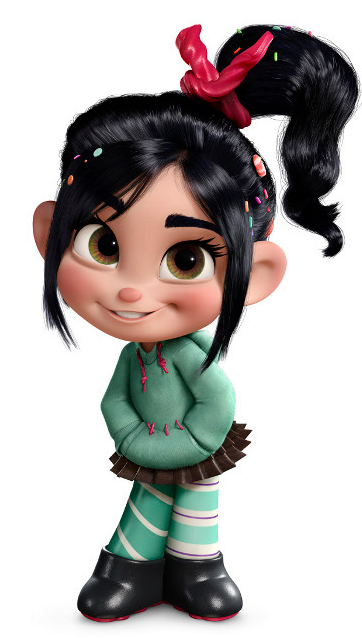 As you can see, the sharpness of the lines is key. I have seen many Vanellopes who attach ribbon to tights, but I wasn't happy with the ruched effect it gave.
Has anyone had any experience a) airbrushing or b) painting leggings?
Edited: I meant to say leggings, not tights!