Is anyone experienced in this? I know I'm not XD
I'm planning on making Mako Mankanshoku's cosplay from Kill La Kill when I have time, but I don't want to order it. I had troubles with my last order, and now my mum is all paranoid. Ughh, I blame Royal Mail for this!
I only need help for the shirt, I guess the skirt is pretty straight forward. Do you have any tips? Maybe I could just buy a plain T-Shirt as a base, and add the detaild onto it?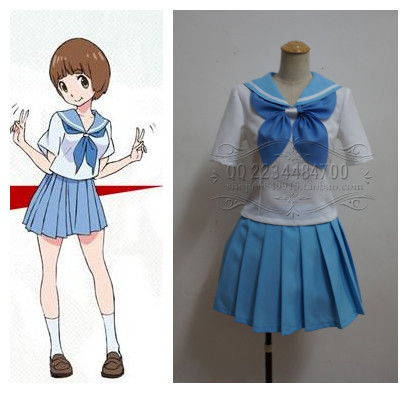 I hope the pic works ^
If it does, then that's what it should look like. If not, then I'm just making a fool out of myself XD