Hi there! I'm having a clear out sale as I have far too many thing in my room and it all needs to go! I'm trying to raise money for my third year of uni as I know it's going to be an expensive year and for health reasons I cannot get a job this summer, so selling things it is!
I will mostly be using paypal for these items, however if you live locally to the brighton are I am happy for you to collect which will save on shipping costs!
Prices will be without P+P as this will be decided depending on how much you want to buy, and will charge accordingly. The prices I am putting are not set and I'm happy to accept offers
I need this stuff gone soon! I'm back at uni at the end of the month and I can't keep this stuff!
MANGA!
Naruto volumes:
1-13
15+16
28-34
volumes £4 each or 3 for £10 (plus P+P)
Bleach volumes:
4-22
+bleach guide
£4 each or 3 for £10 (plus P=P)
Vampire Kinight:
1-5
£4 each or all 5 £15 (plus P+P)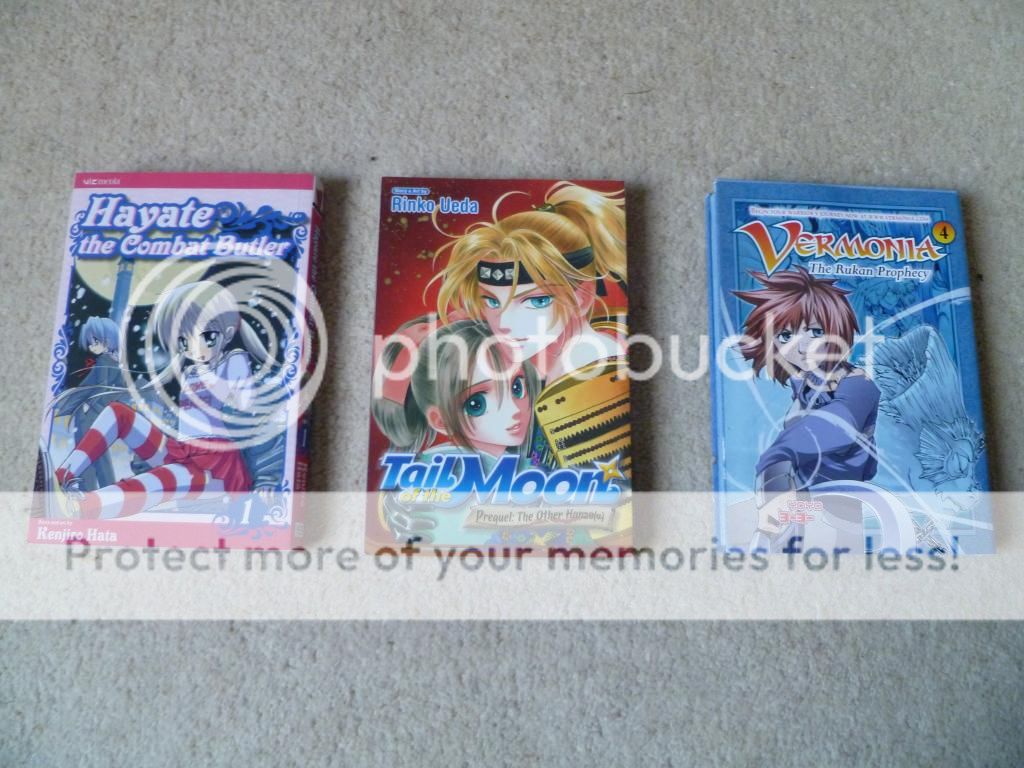 Hayate the combat butler: volume 1 £4
Tail of the moon: volume 1 £4
Vermonica: volume 4 £3
Shonen Jumps: Pm me if you want any specific volume and I will see if I have it. Otherwise will be random, but I will try and give volumes going in an order, but there is no guarantee!
£2 each or 3 for £5 (plus P+P)
Neo magazine: same as Shonen Jump's description.
50p each or 3 for £1 (plus P+P)
How to draw manga book
£2.50 (plus P+P)
Dragonart
£2.50 (plus P+P)
DVD'S!
Bleach series 2 part 1+2
Bleach series 3 part 1
£5 each or all 3 for £12 (plus P+P)
£2.50 for any or all for £15 (plus P+P)
PS2 GAMES!
£2 each or 3 for £5 (plus P+P)
OTHER ITEMS!
blonde hair extensions £1 (plus P+P)
plushies:
Ciel £5 (plus P+P)
Reborn, significant damage to hat, bit flaky and coming off head. Will be fixable with glue £3 (plus P+P)
Gin keyring £1.50 (plus P+P)
beanie baby's £3 each (plus P+P)
Dr. Who board game £5 (plus P+P)
Top Trumps cards 50p each or all for all £3 (plus P+P)
Domo bag £3.50 (plus P+P)
Roxy bag £3 (plus P+P)