No refunds, no returns
I can only hold items for 24 hours
Payment through PayPal, bank transfer, cash on collection (either in Bournemouth or at expo for smaller things)
Cosplays
Hermione Granger - Gryffindor robes
These are free size but might be too long on anyone shorter than around 5"3
£35 ono
Katniss Everdeen arena coat
Official coat, cost me £105 brand new and I've worn it on one photoshoot
Includes: Coat
Would like to sell for £70
SOLD
Jade Harley - Eclectica dress - Homestuck
A blue prom dress that has been modified by me
Will fit size 8-10
Includes: Blue dress, blue sash
SOLD
Stocking - Black dress - Panty & Stocking
Handmade, not by me. Dress was too long on me so I have started to shorten it but never finished, just needs to be sewn together and then the white ribbon will cover the stitching.
Will fit size 8-10
Includes: Dress
£20
SOLD
Wigs:

Long black wig with 'hime' cut bangs (Would work for Mio or Mai)
Length is about 80cm, quite long
Bangs were a DIY cut job for Mai but ended up never doing her, they're not perfect (Not bad just not professional)
£15
Short brown bob wig worn once for Jill Valentine.
This wig is really amazing, very soft and easy to brush, lots of people thought it was my real hair.
SOLD
Long orange wig, worn quite a lot for Asuka and Kasumi.
Good quality, easy to brush and doesn't tangle much.
Bangs can be brushed into full bangs or swept to either side.
£14
Clothes/shoes:
Black wedge heels with strap
Worn twice
Size 7 but will fit 6
£15
Gorgeous dress that I bought for a wedding but didn't wear. Is just above the knee. Has a gorgeous ruffle detail on the shoulder strap. Photo shows true colour, it's a really gorgeous electric blue!
Dress is a USA4, which is a UK8 but will fit a 10 or bigger as it has a lot of stretch
£12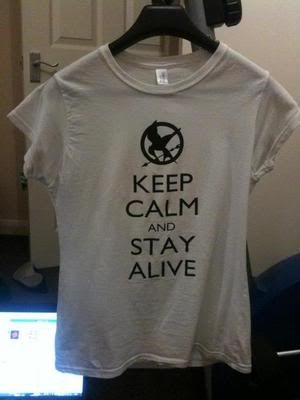 'The Hunger Games' shirt
Size 8-10 ( ladies fitted)
£12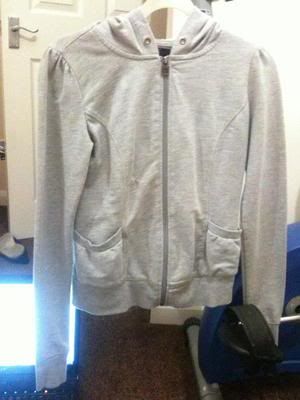 Slytherin hoodie
Size 8 (maybe 10)
£15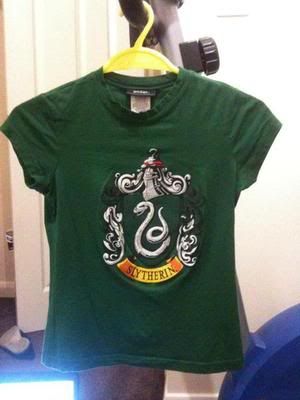 Slytherin top
Size 8
£10
Games/consoles:
Yellow Nintendo Gameboy Colour (battery cover is missing)
Includes: Console, charger and carry case
£15